Other Brands
Top model Hilary Rhoda channels her inner ballerina for an editorial featured in T Magazine Singapore. Photographed by Robert Hamada, the brunette beauty wears fall looks with loose-fitting shapes and ballerina flats. Stylist Carrie Weidnerdresses Hilary in chic styles from brands such as Jil Sander, Kenzo, Prada and Chanel.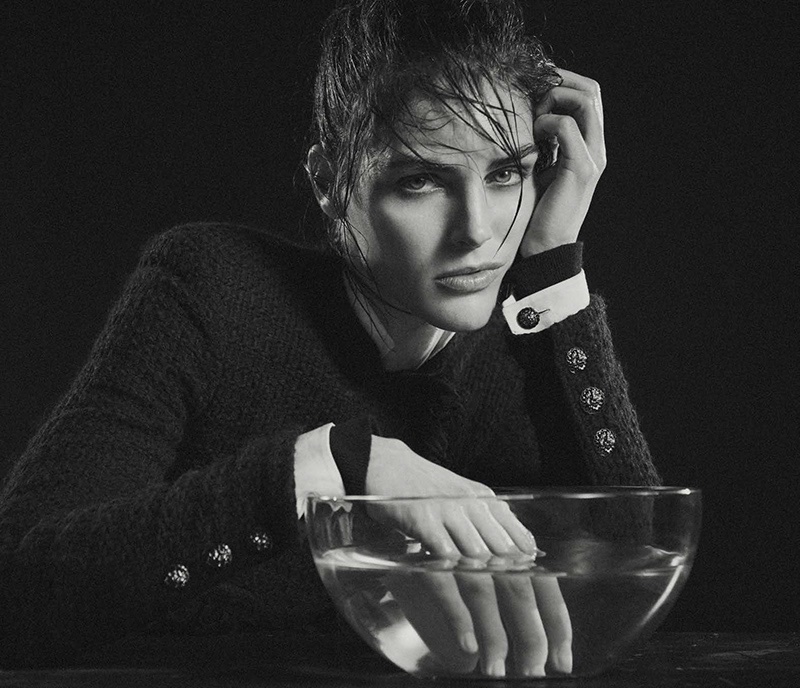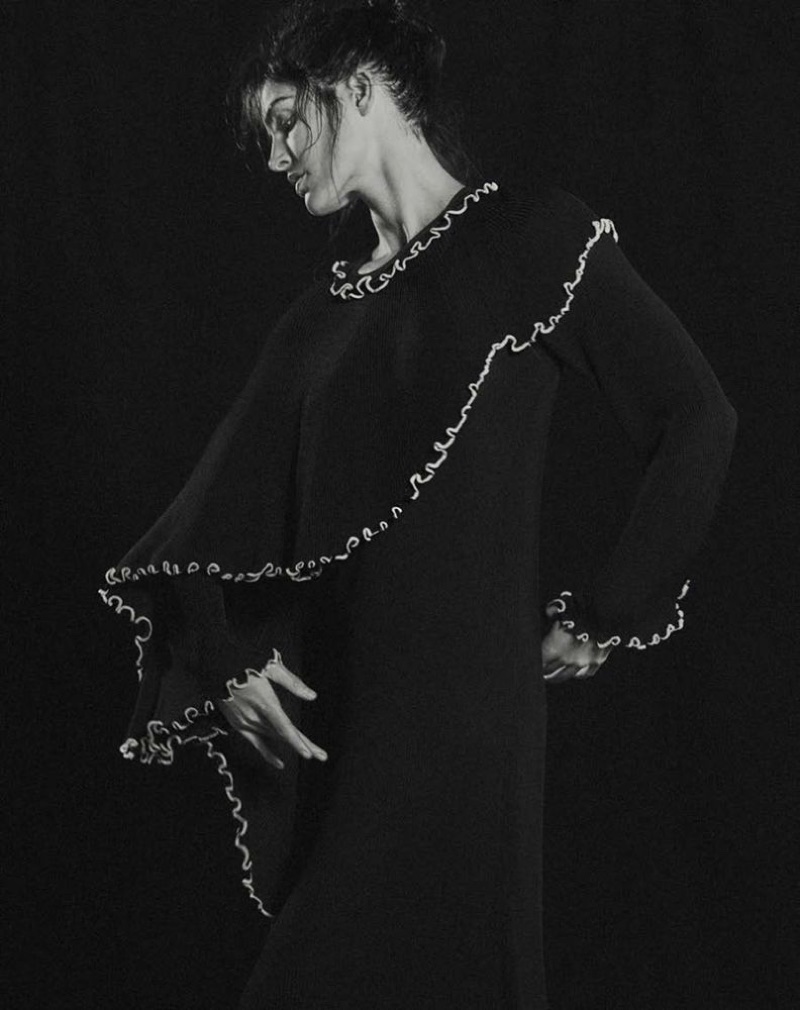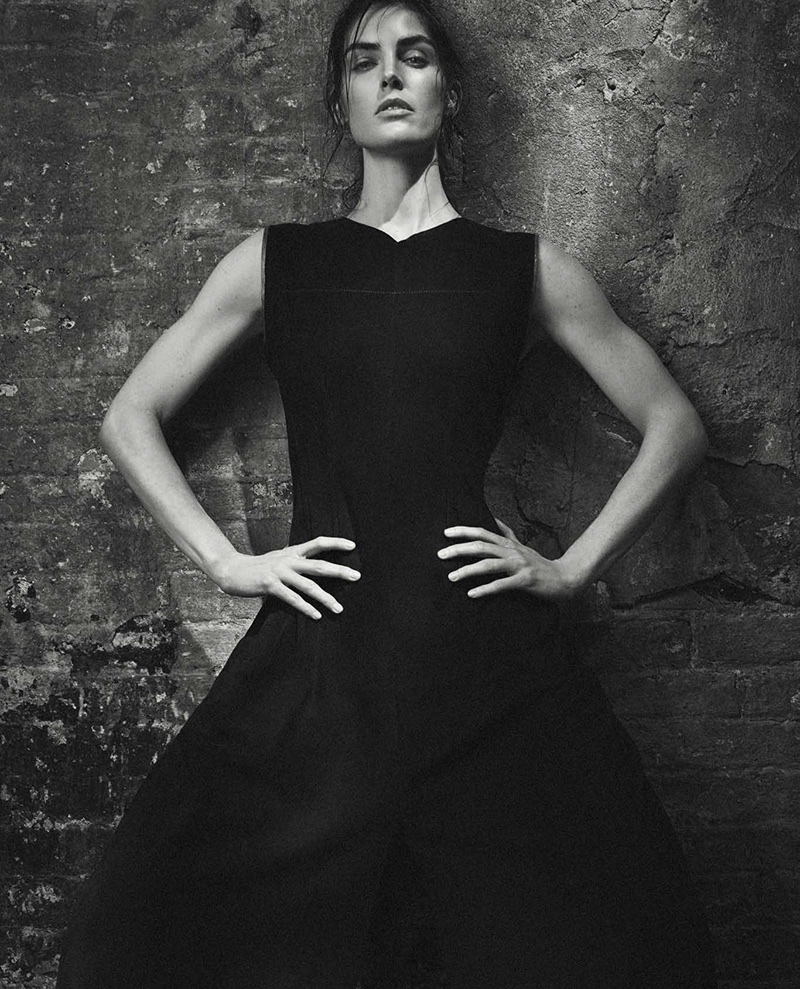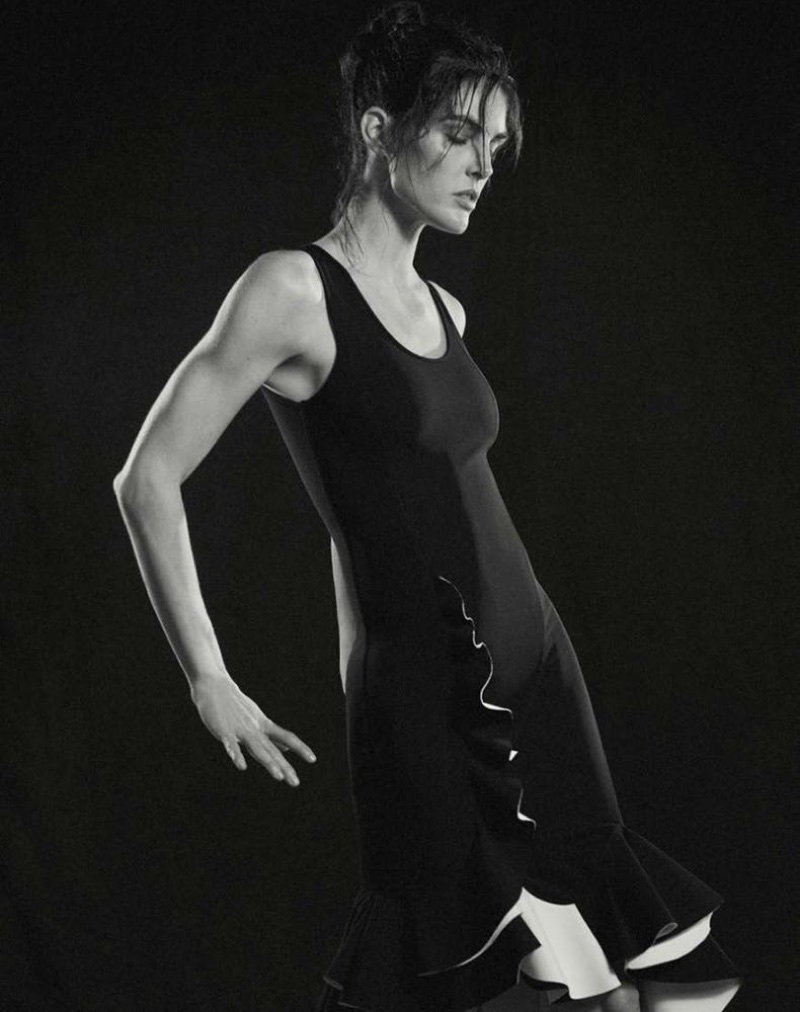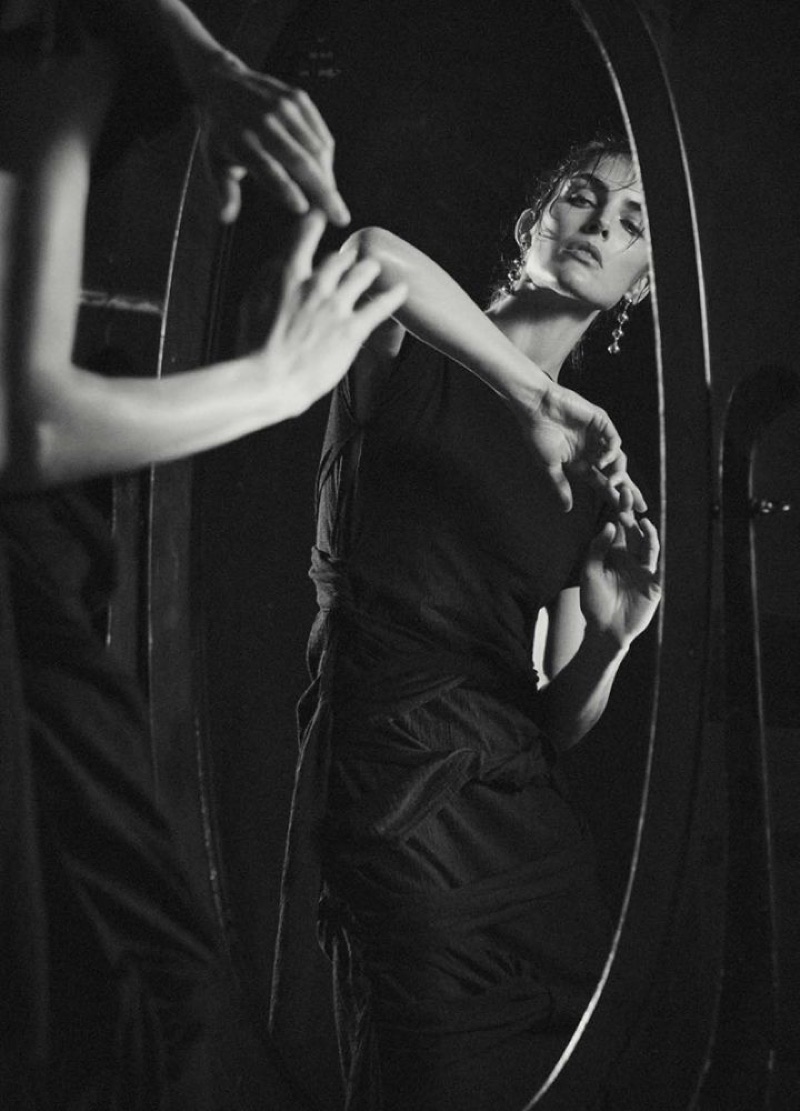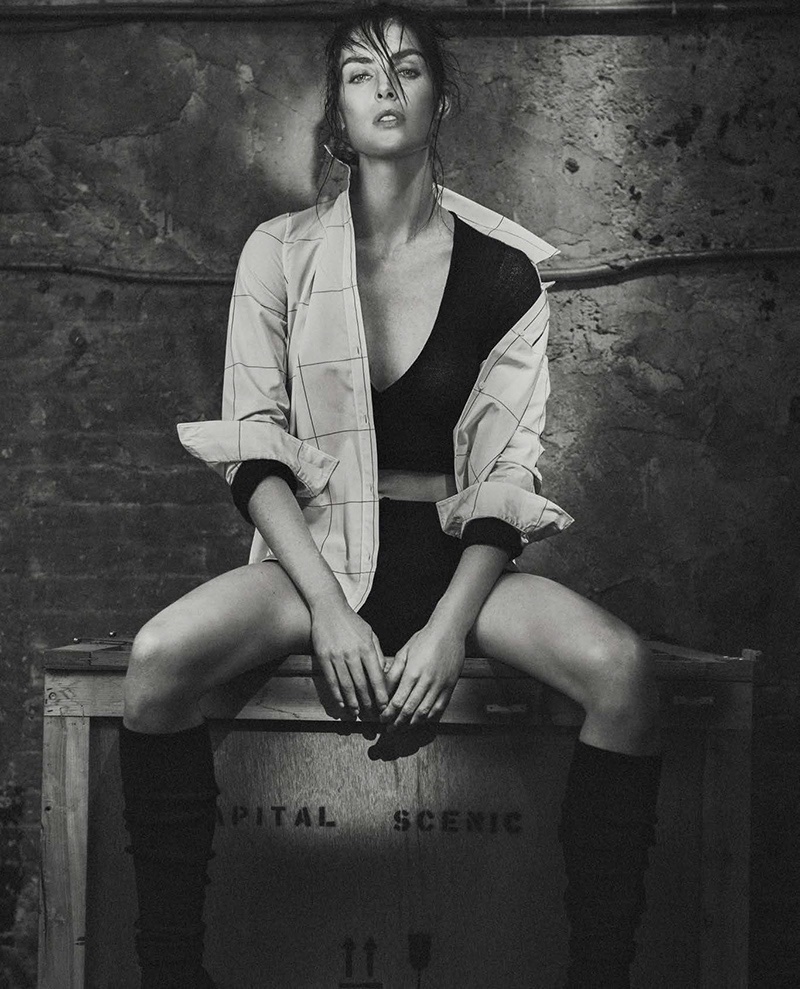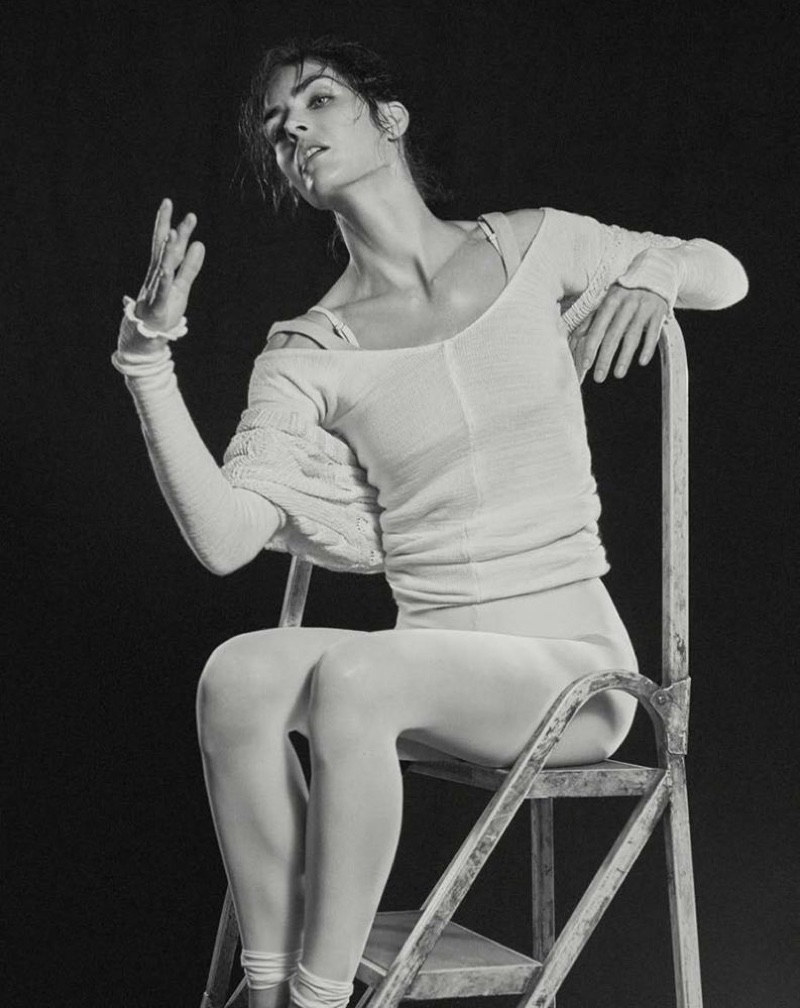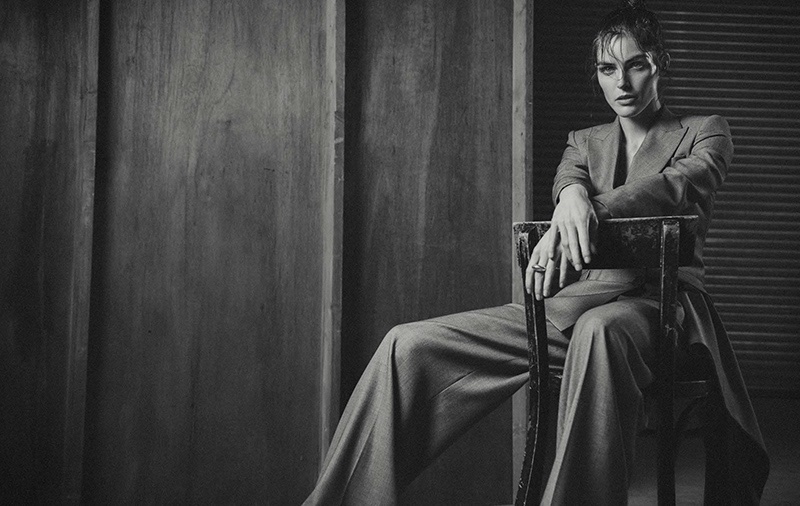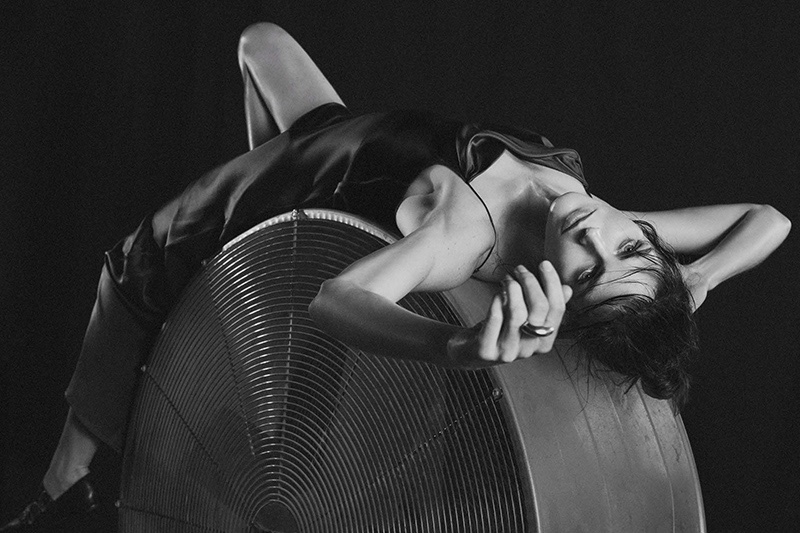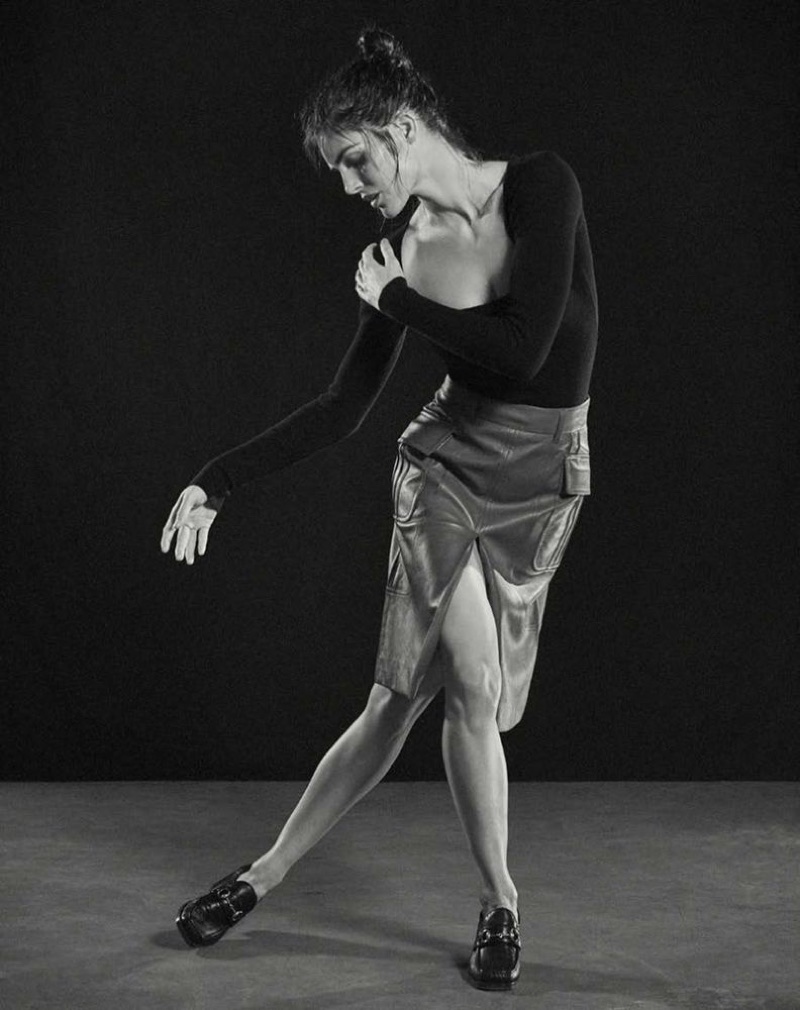 Other Brands
Eniko Mihalik is a vision of pure elegance on the September 2017 cover of ELLE Serbia. Photographed by Greg Swales, the blonde beauty wears a windowpane print shirt and grey skirt from Monse. In the accompanying spread, Eniko wears sophisticated styles from the fall collections. Stylist Arnold Milfort dresses the Hungarian beauty in fashion from Dolce & Gabbana, 3.1 Phillip Lim, Michael Kors and more.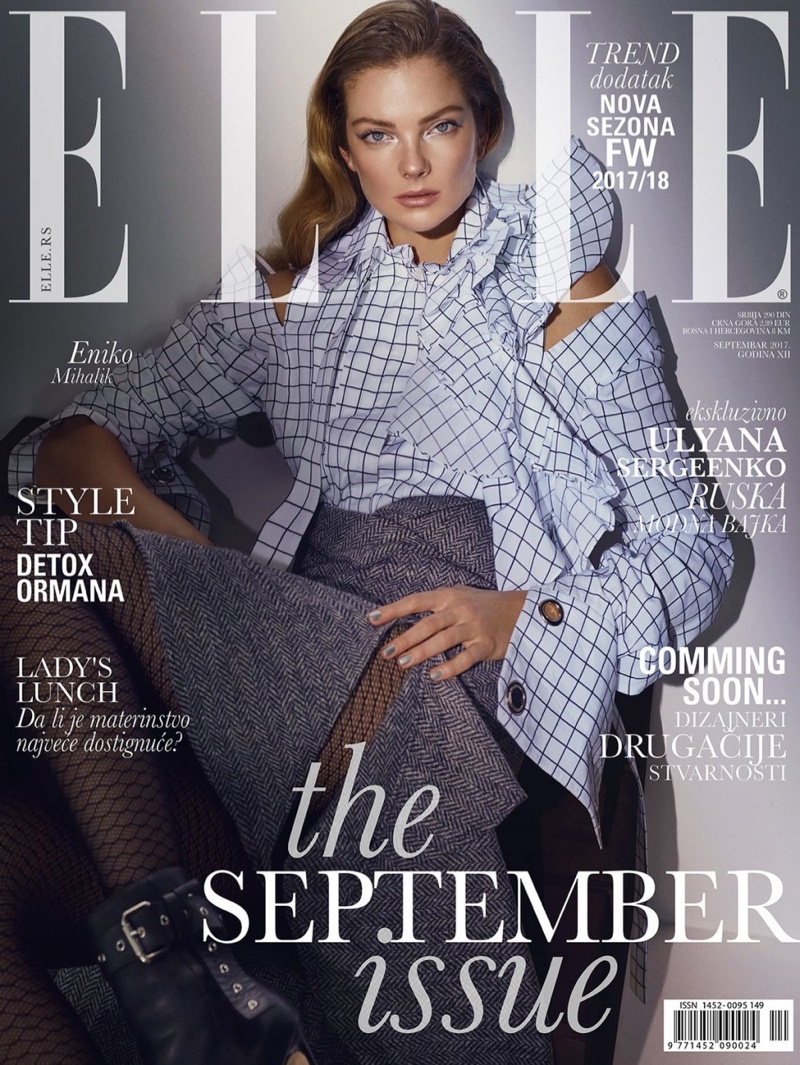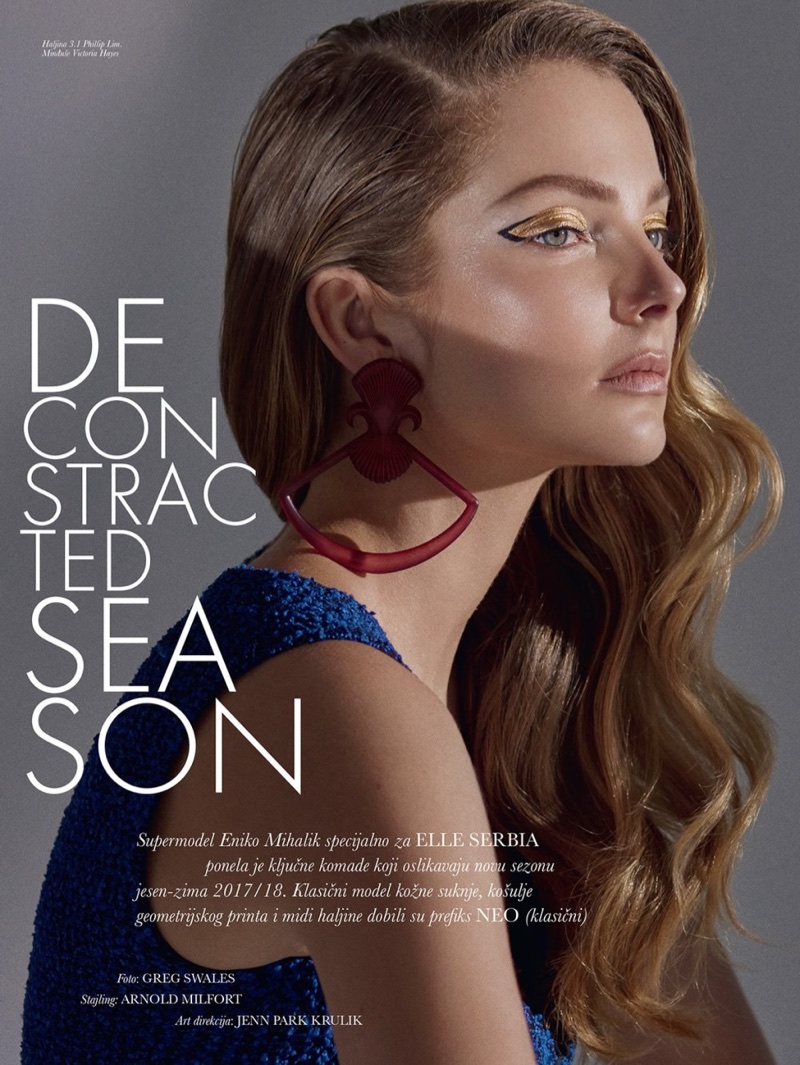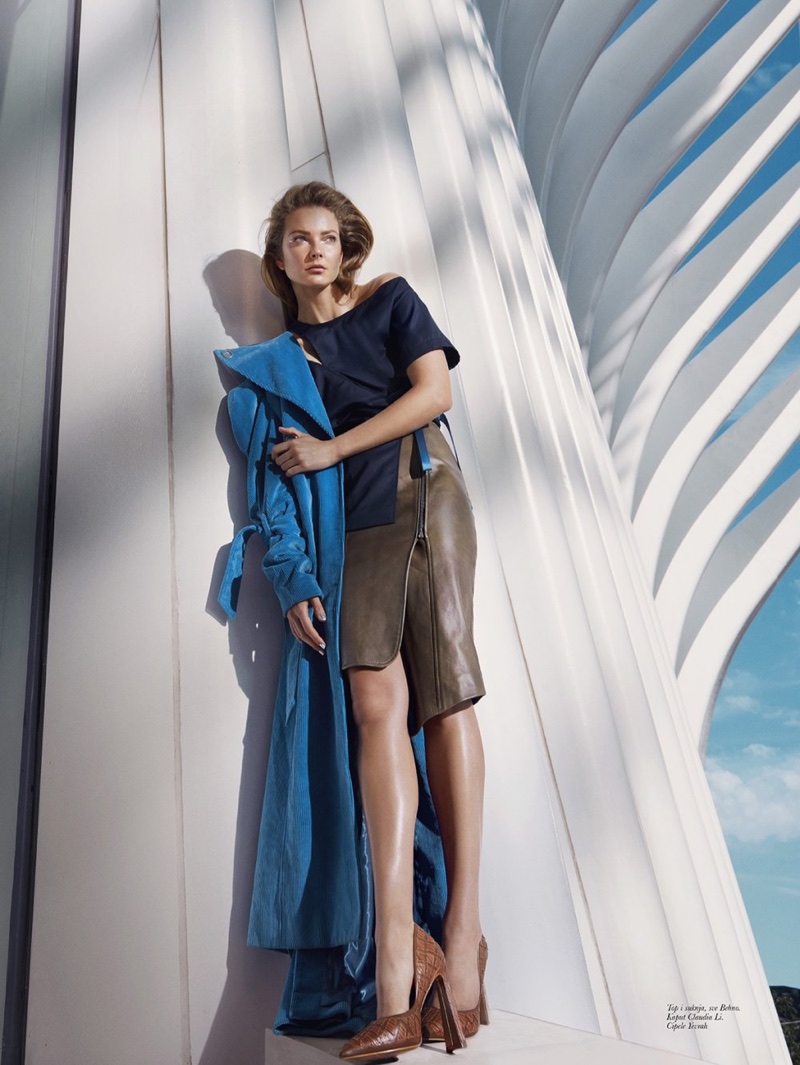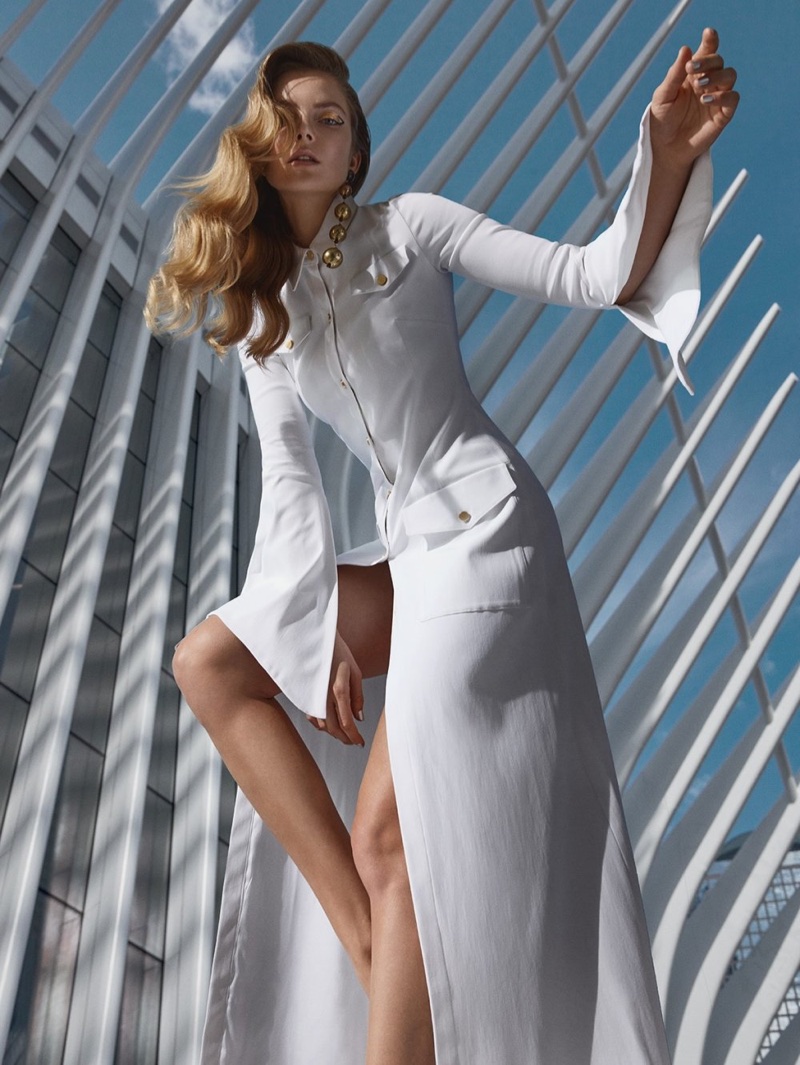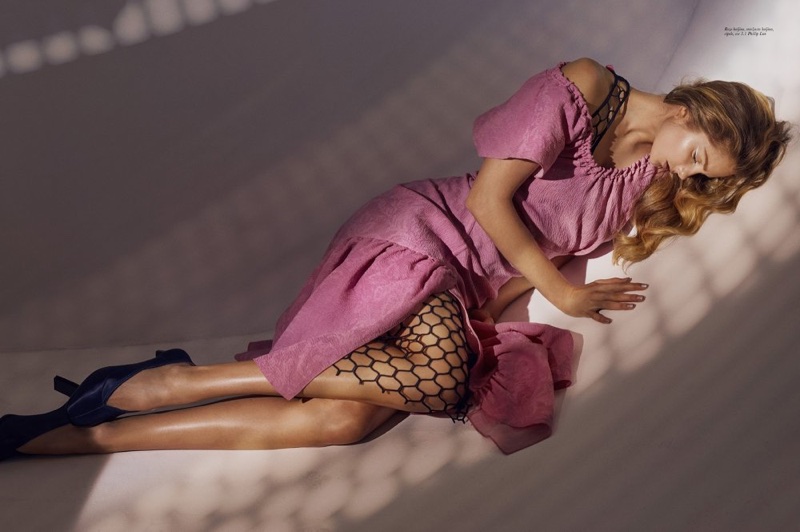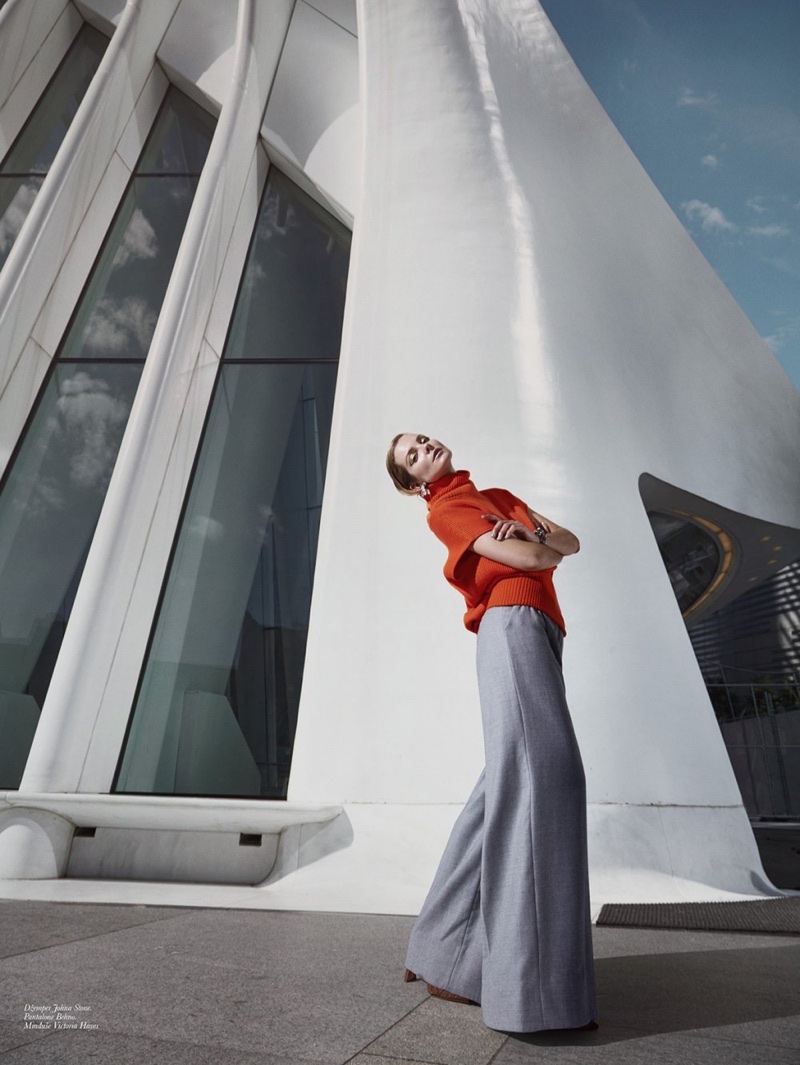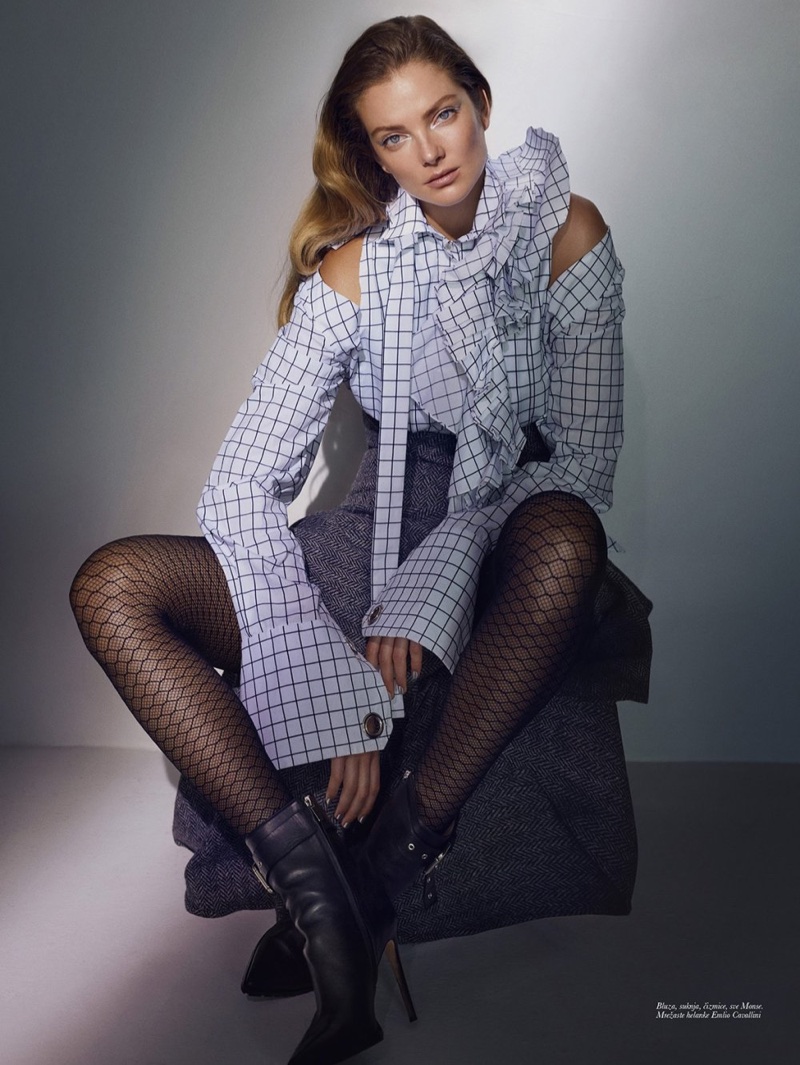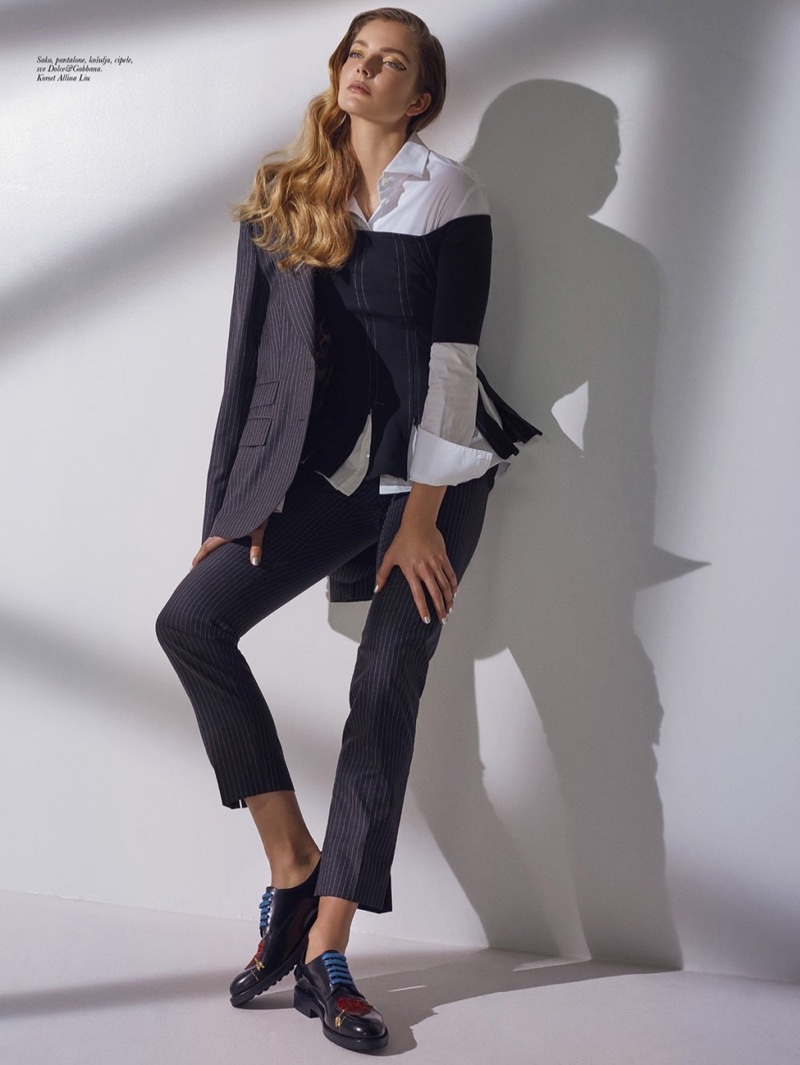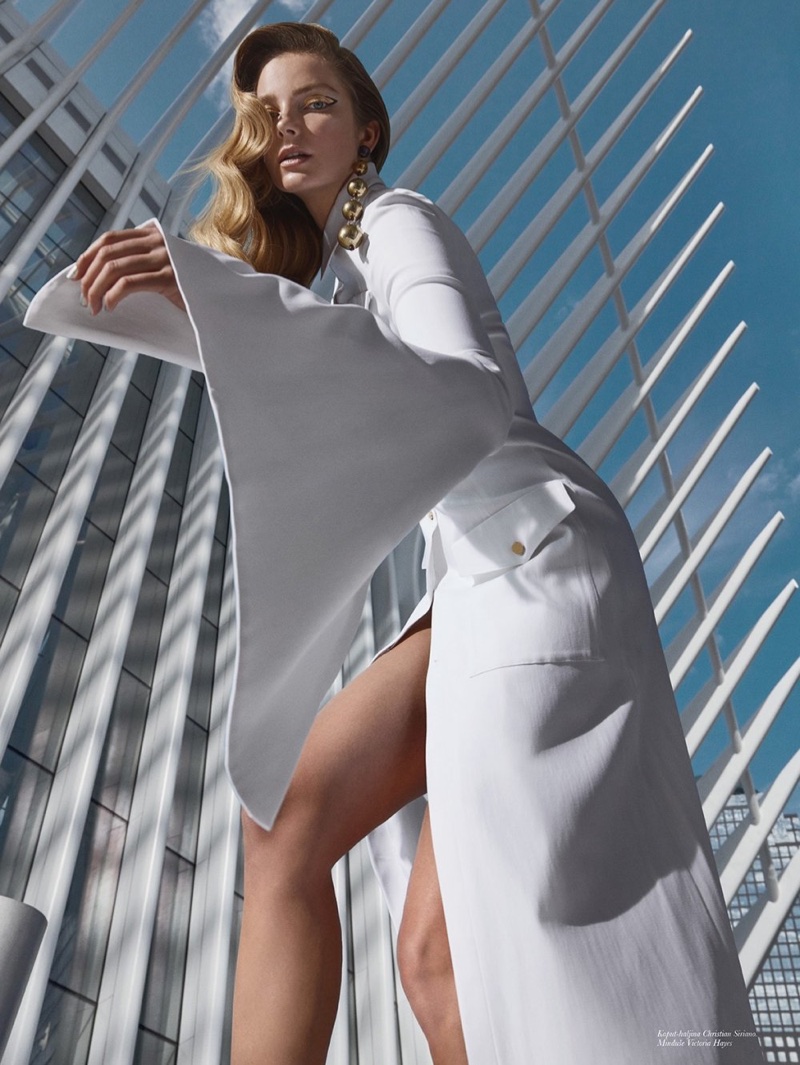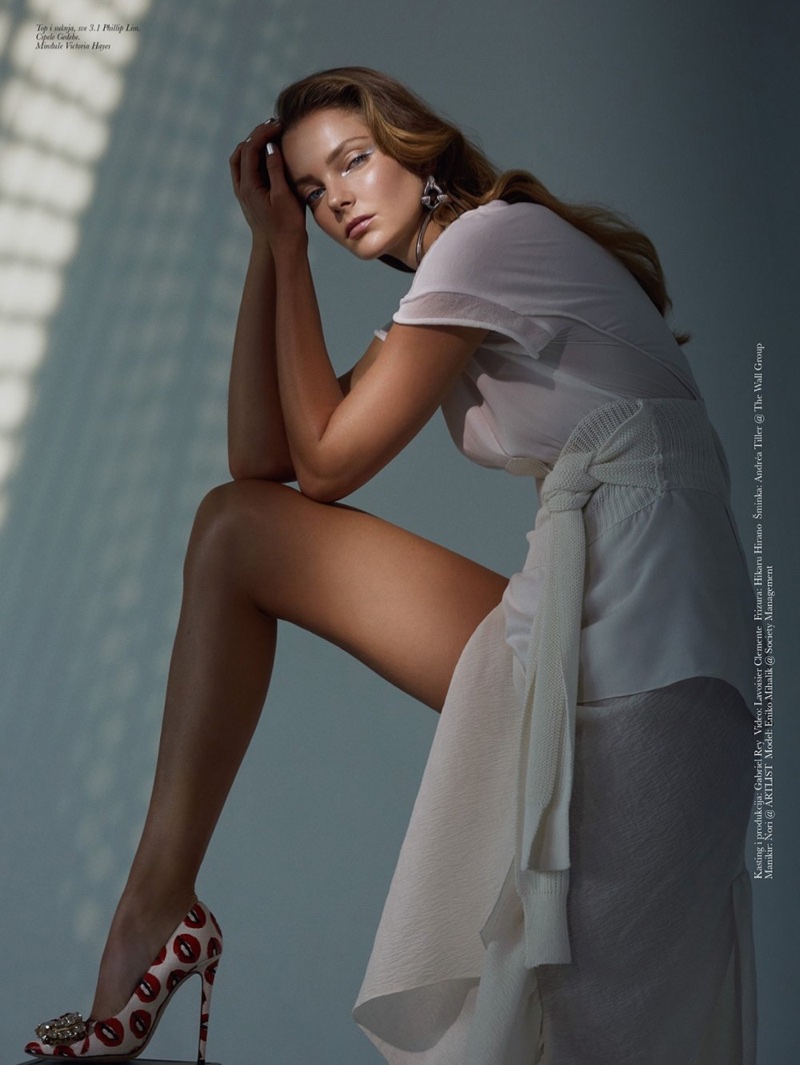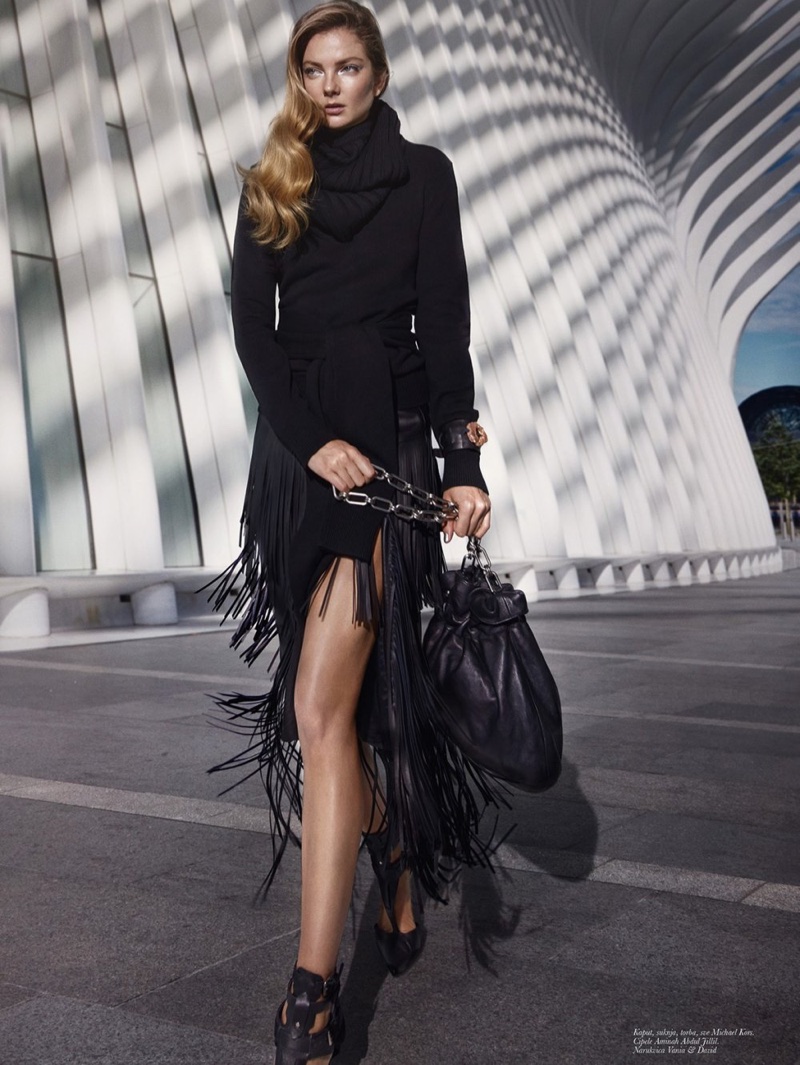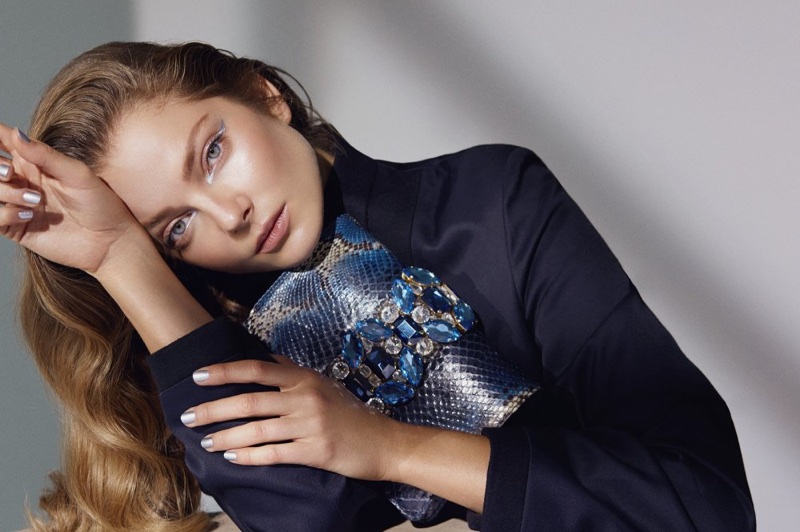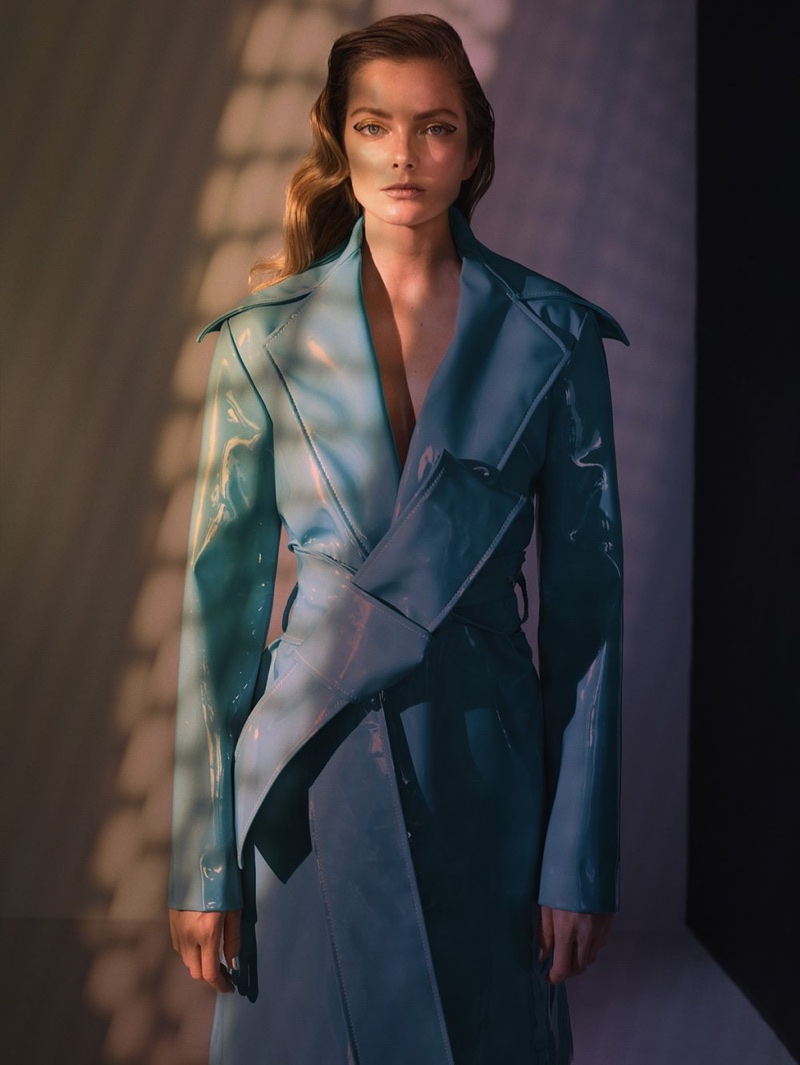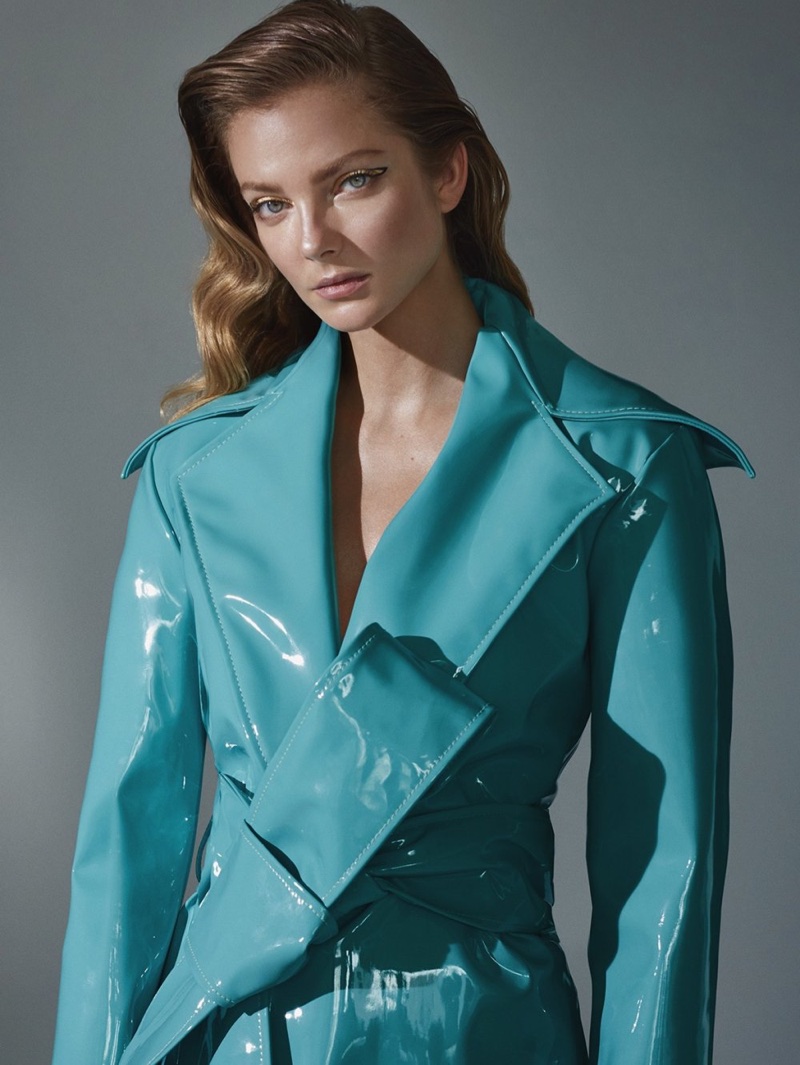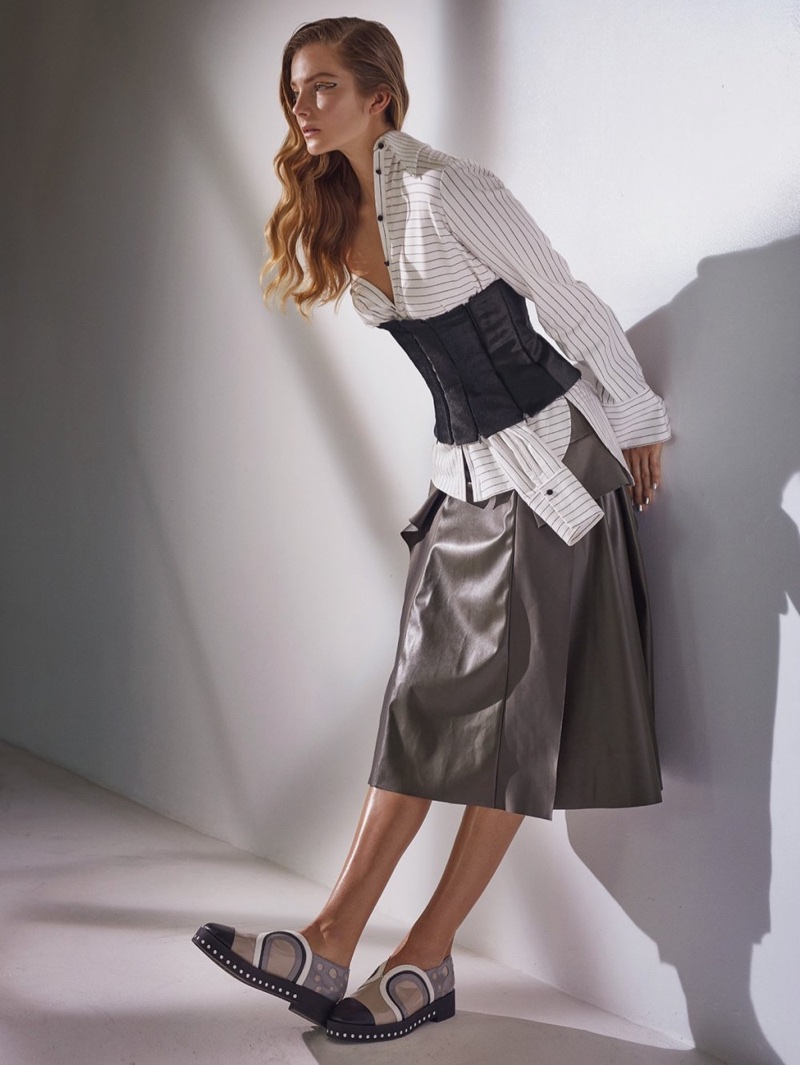 Other Brands
Aneta Pajak graces the pages of Harper's Bazaar Australia's September 2017 issue. Posing in a desert setting, the Polish beauty wears statement looks from the fall collections. Photographed by Max Doyle and styled by Naomi Smith, Aneta charms in the designs of Coach, Prada, Alexander McQueen and more. From embroidered gowns to faux fur coats, the blonde shines in each look.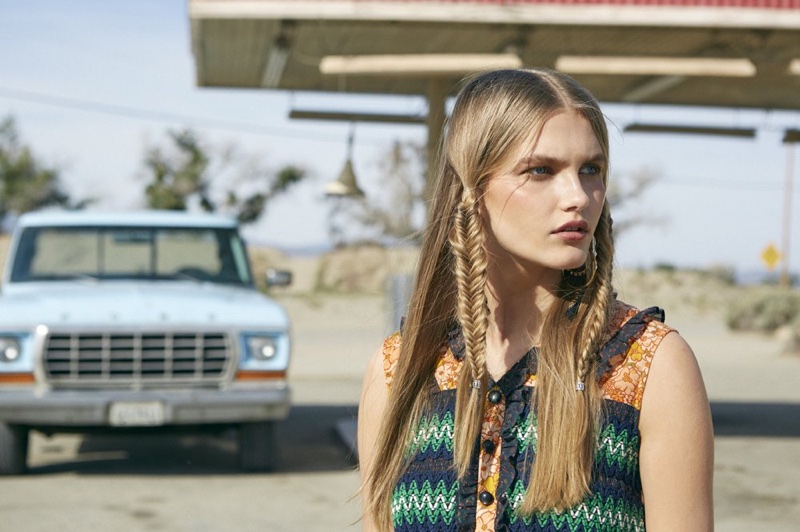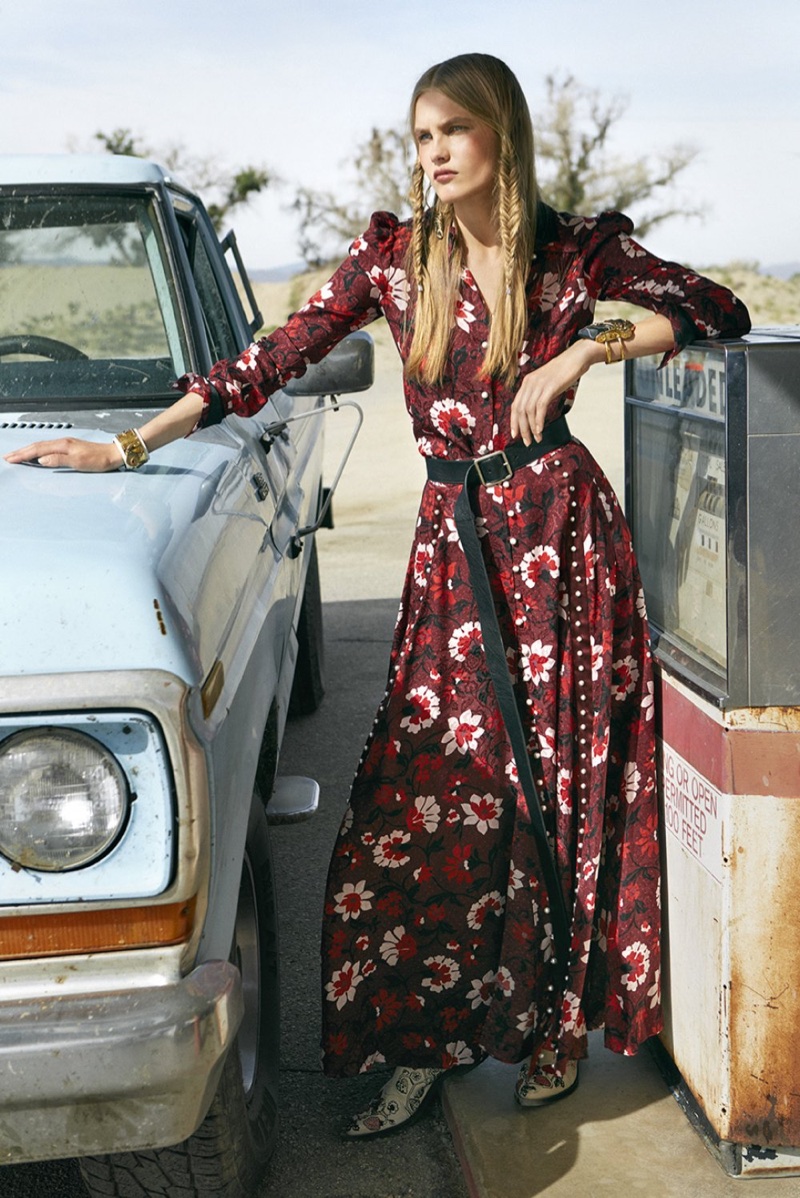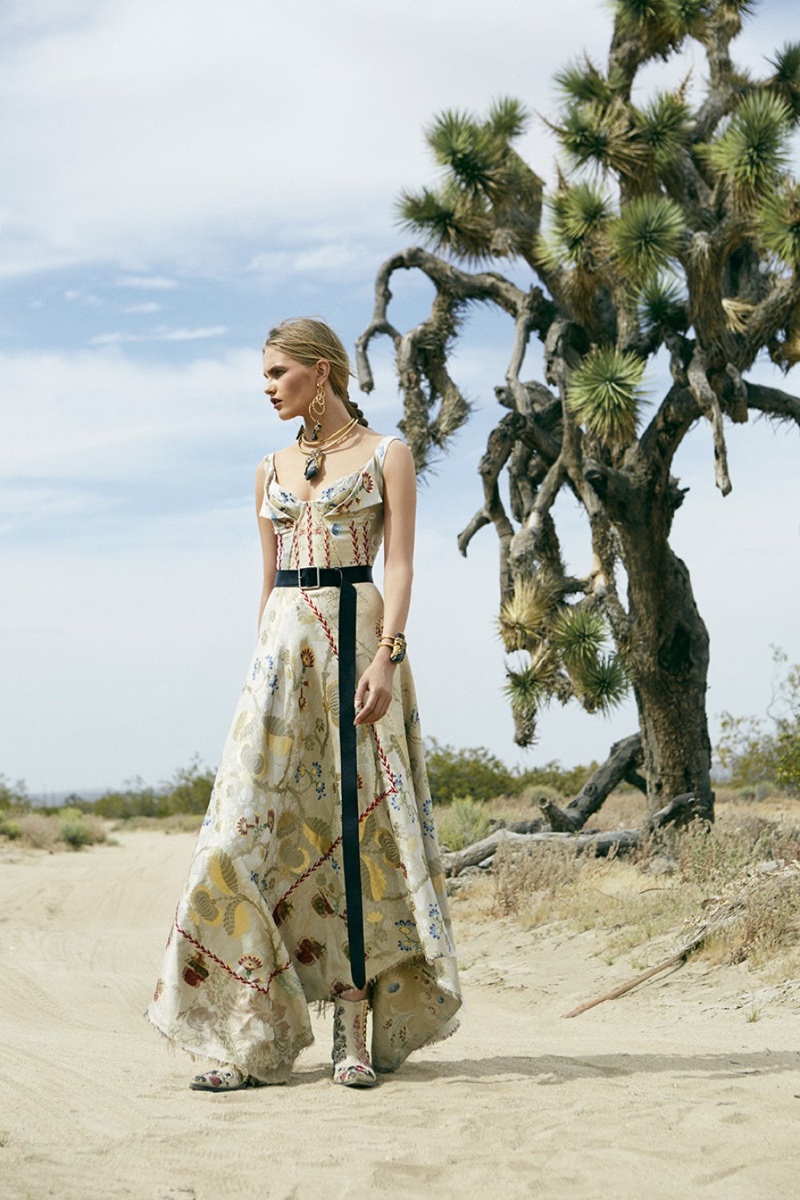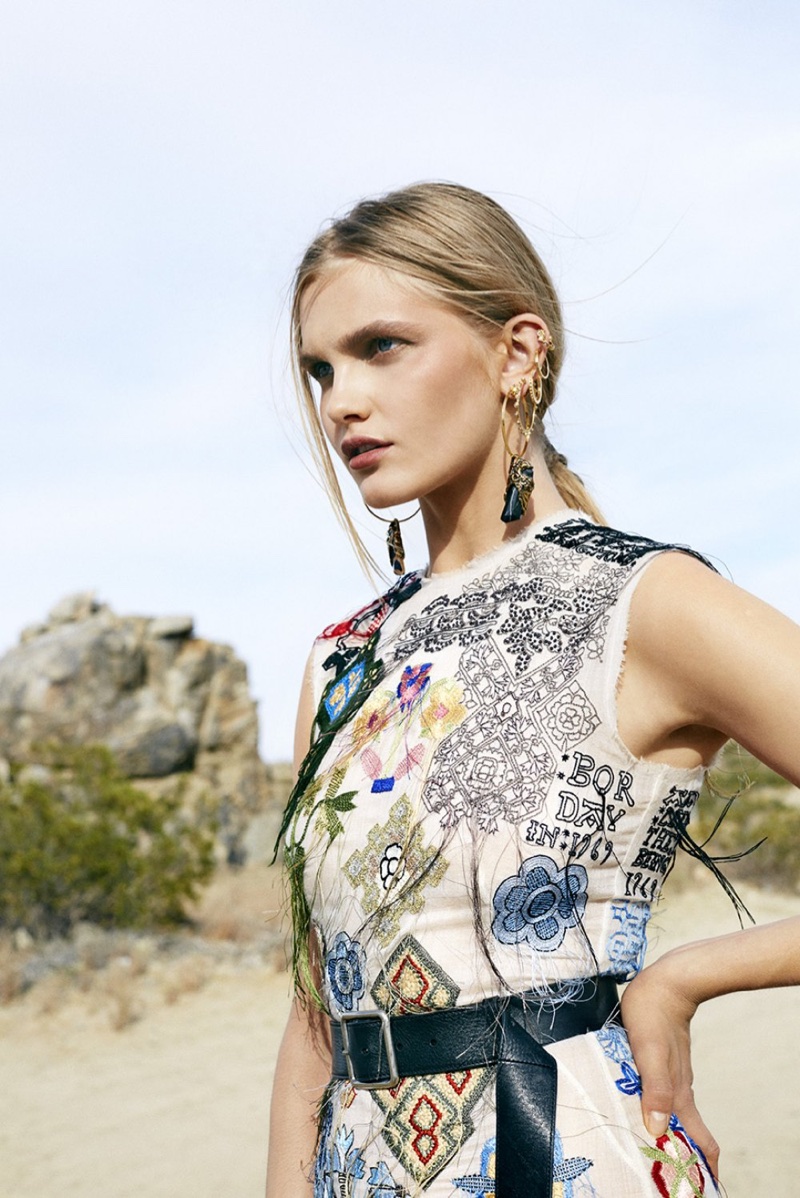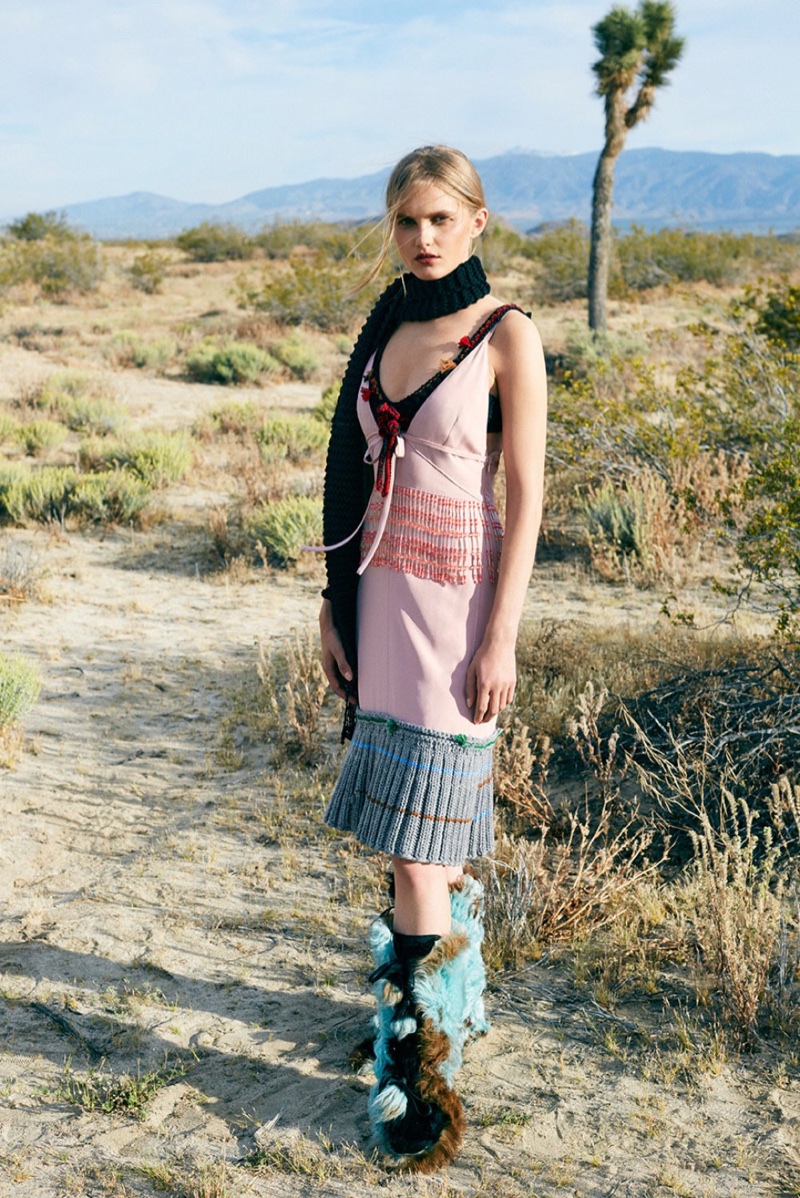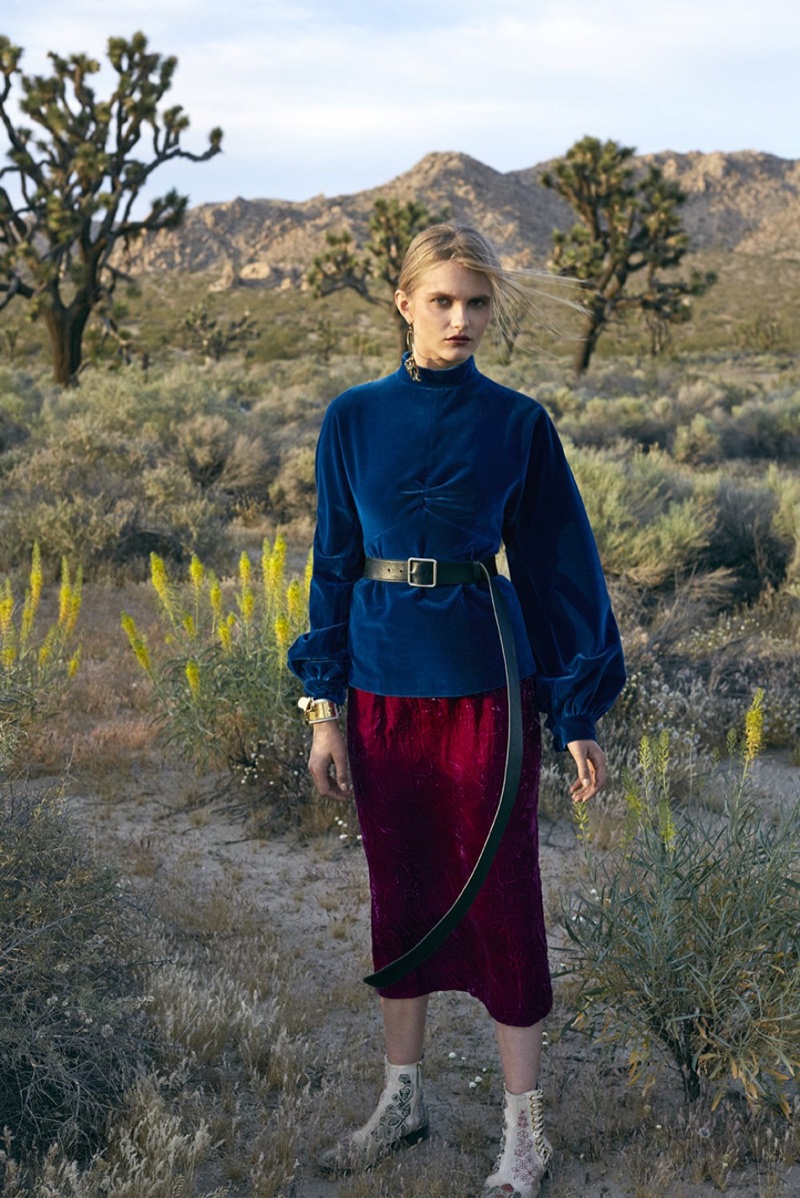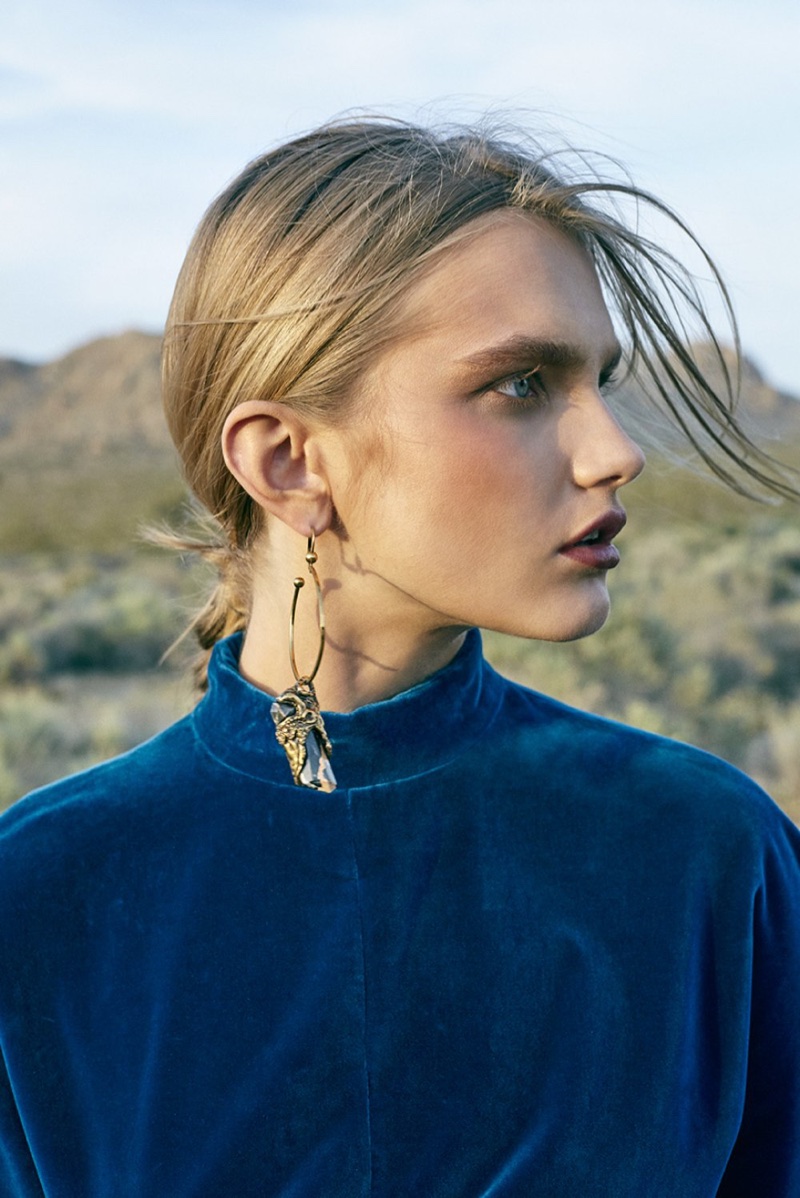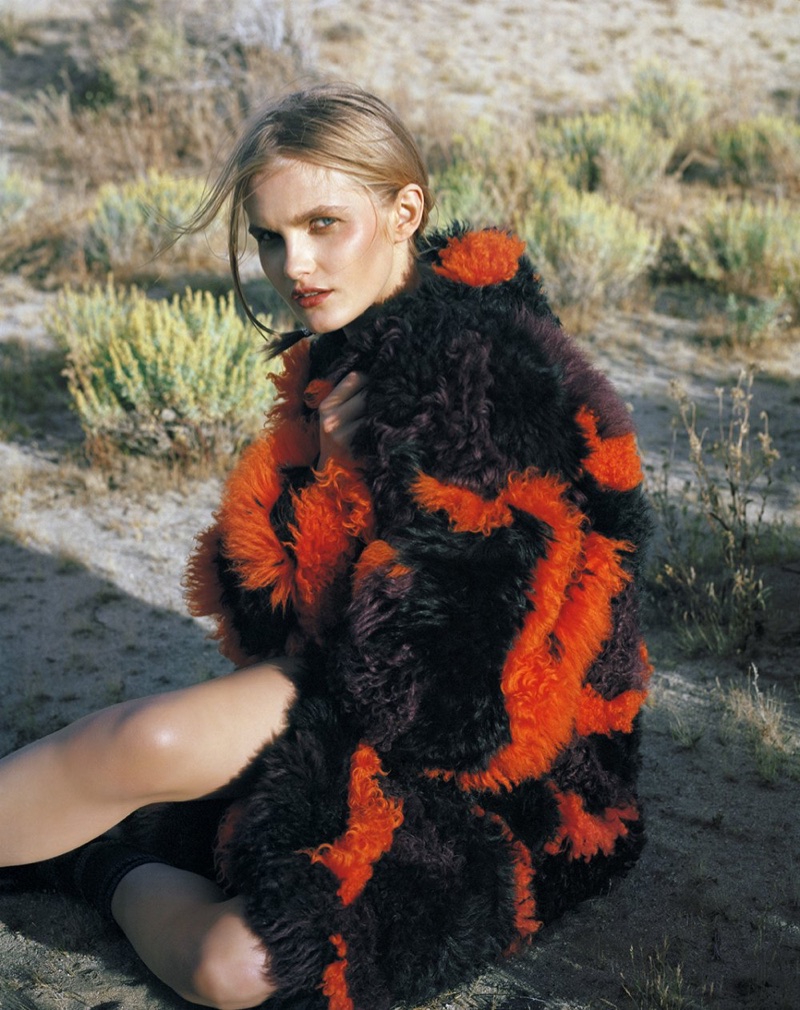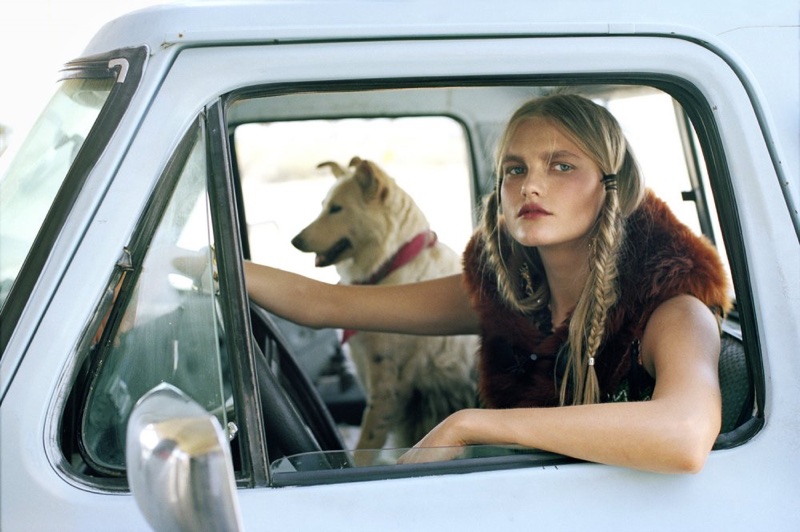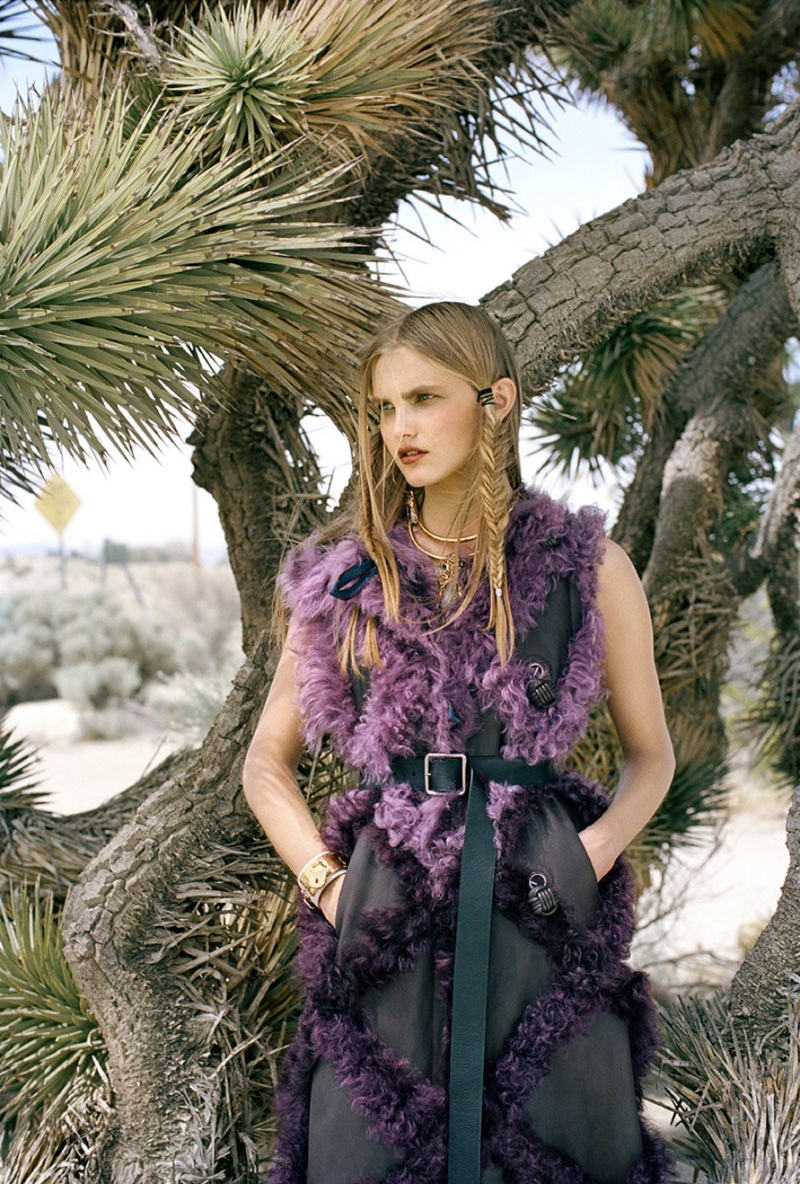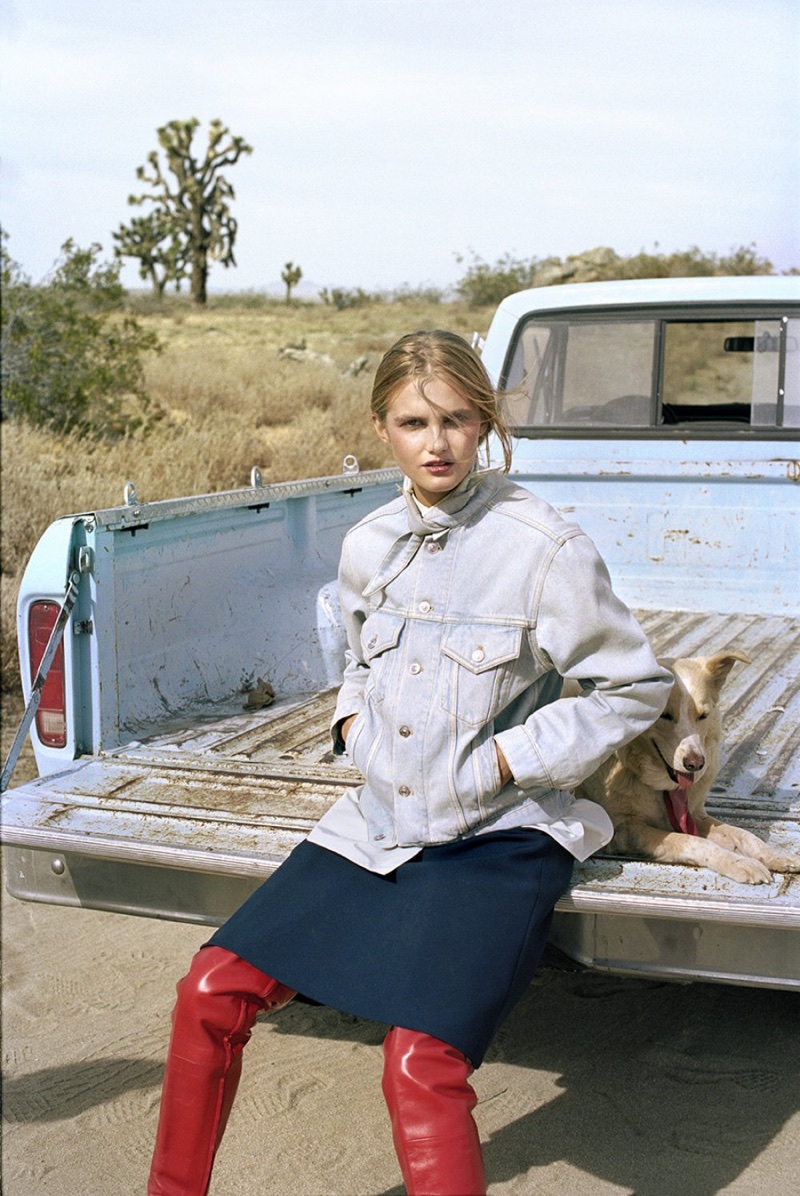 Other Brands
The October 2017 issue of Myself Germany heads to the great outdoors for this dreamy editorial. Titled 'The Simple Life', models Noah van de Biezen and Annemarie Kuus embrace romantic styles inspired by the Amish. Photographed by Petrovsky & Ramone, the duo poses in chic ensembles including delicate ruffles and diaphanous prints. Stylist and creative director Theresa Pichler dresses Noah and Annemarie in the designs of Dior, Temperly London, Anne Sofie Madsen and others. Elise Haman worked on hair and makeup for the sun-drenched shots.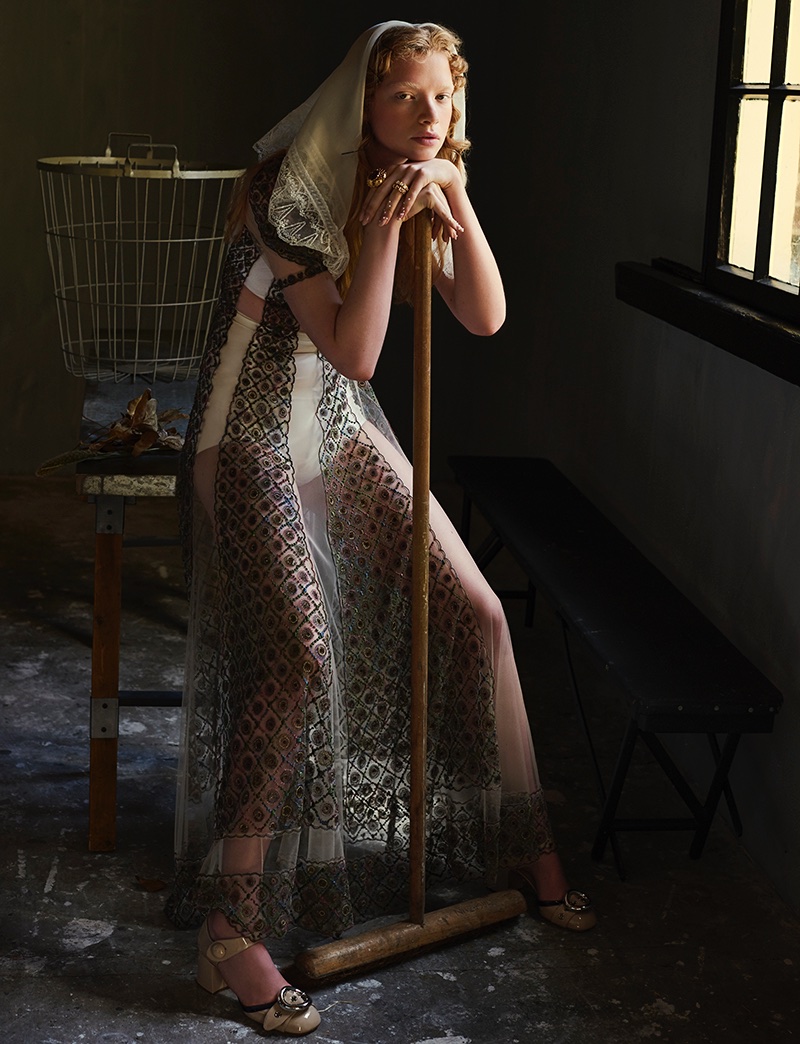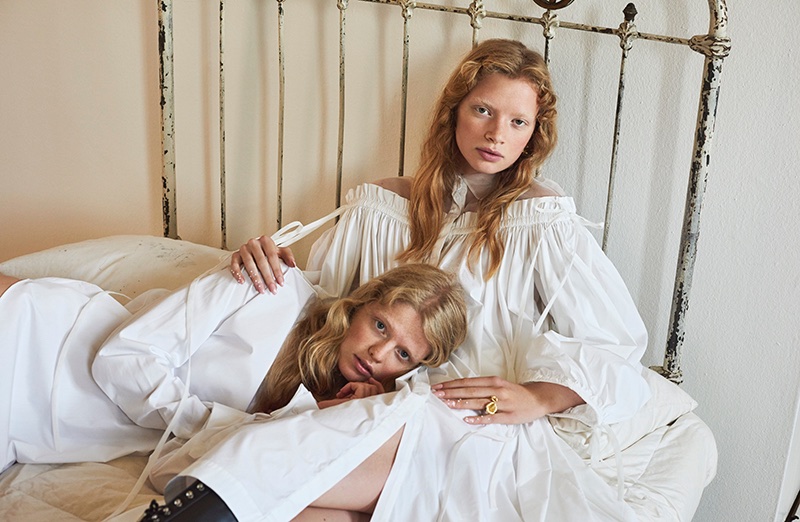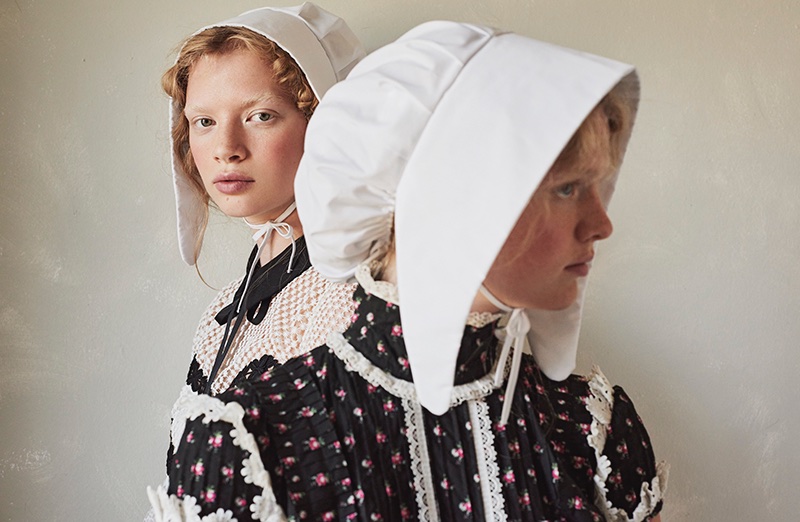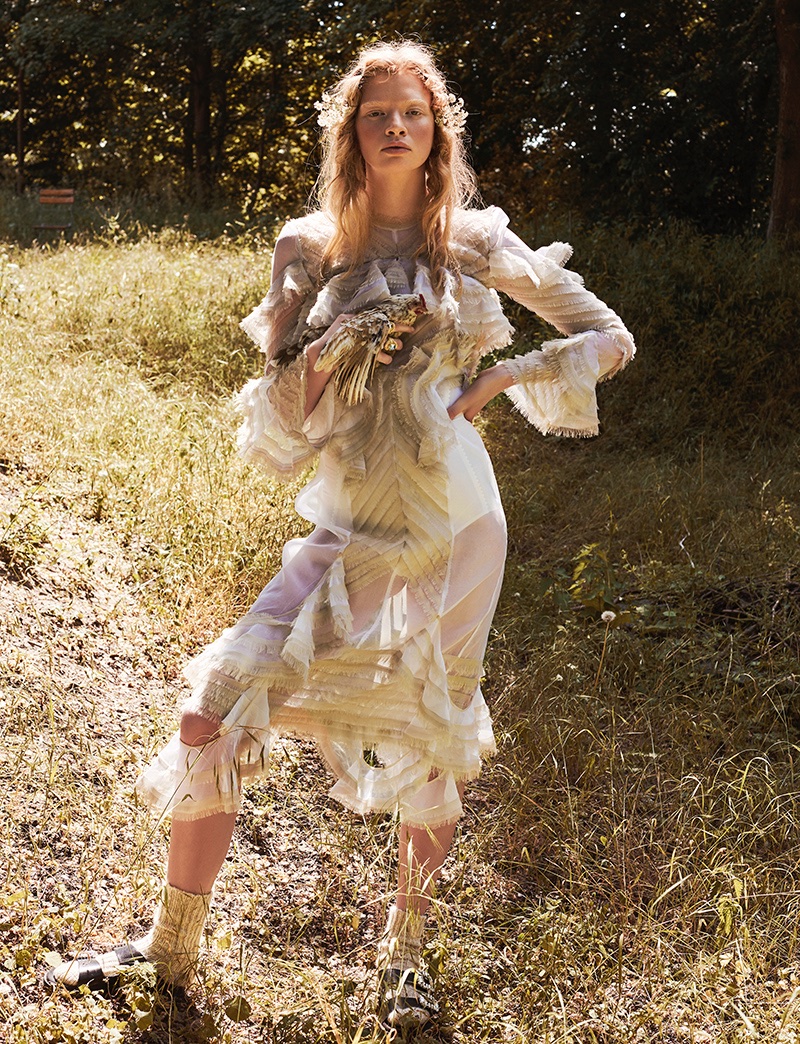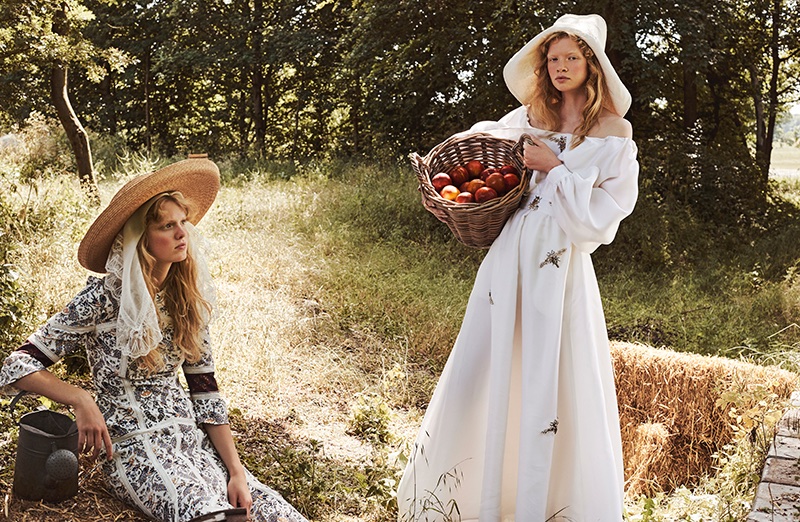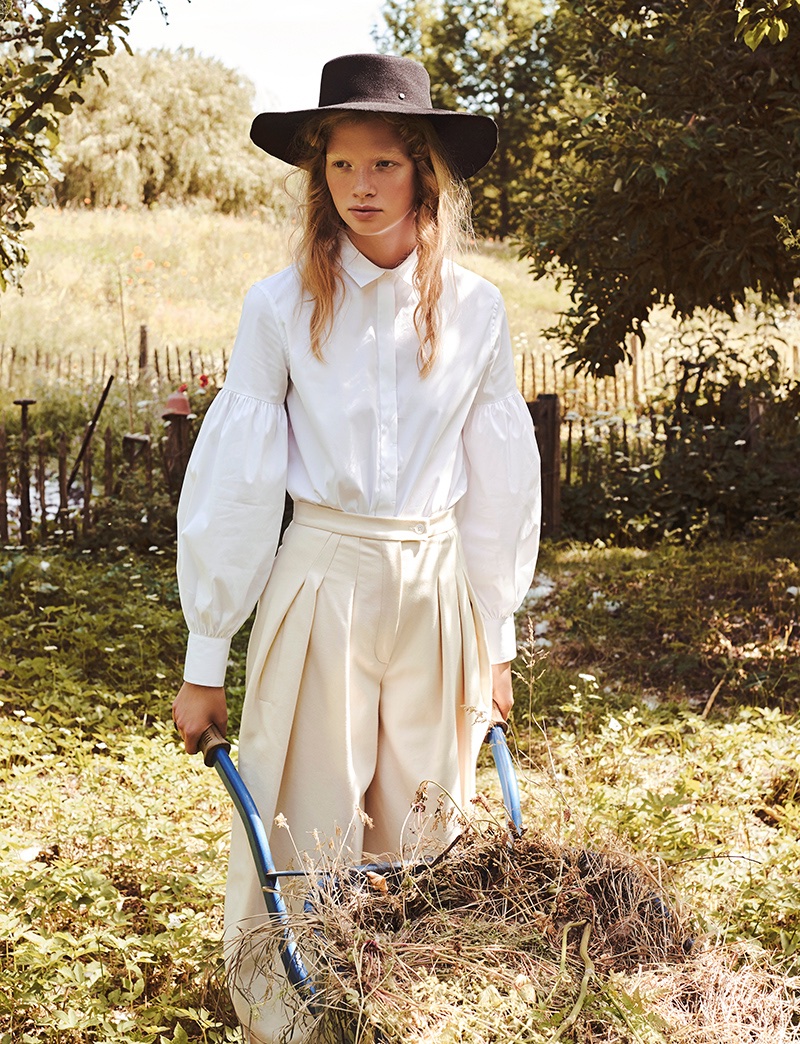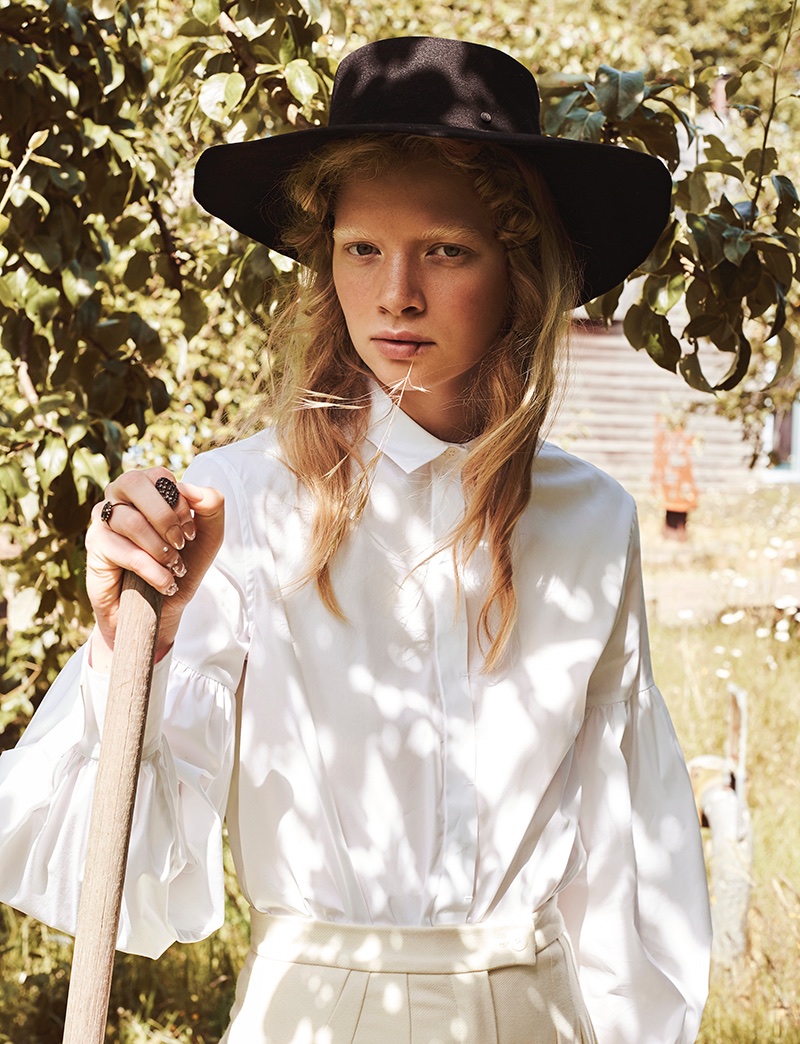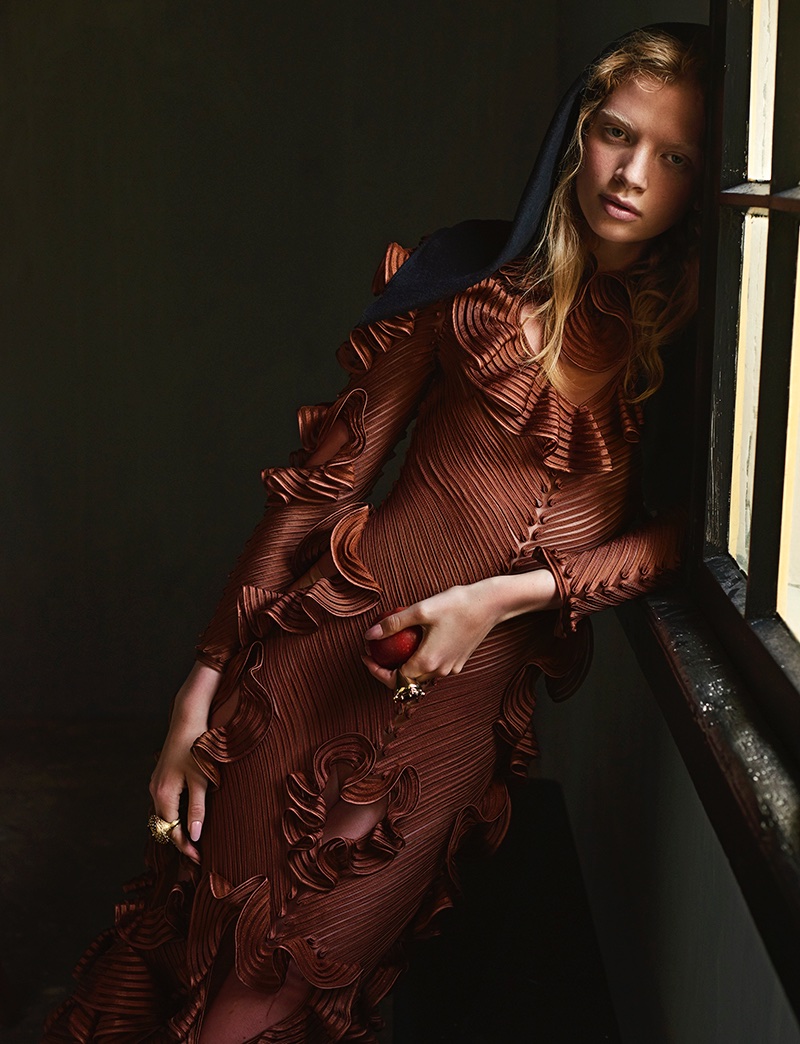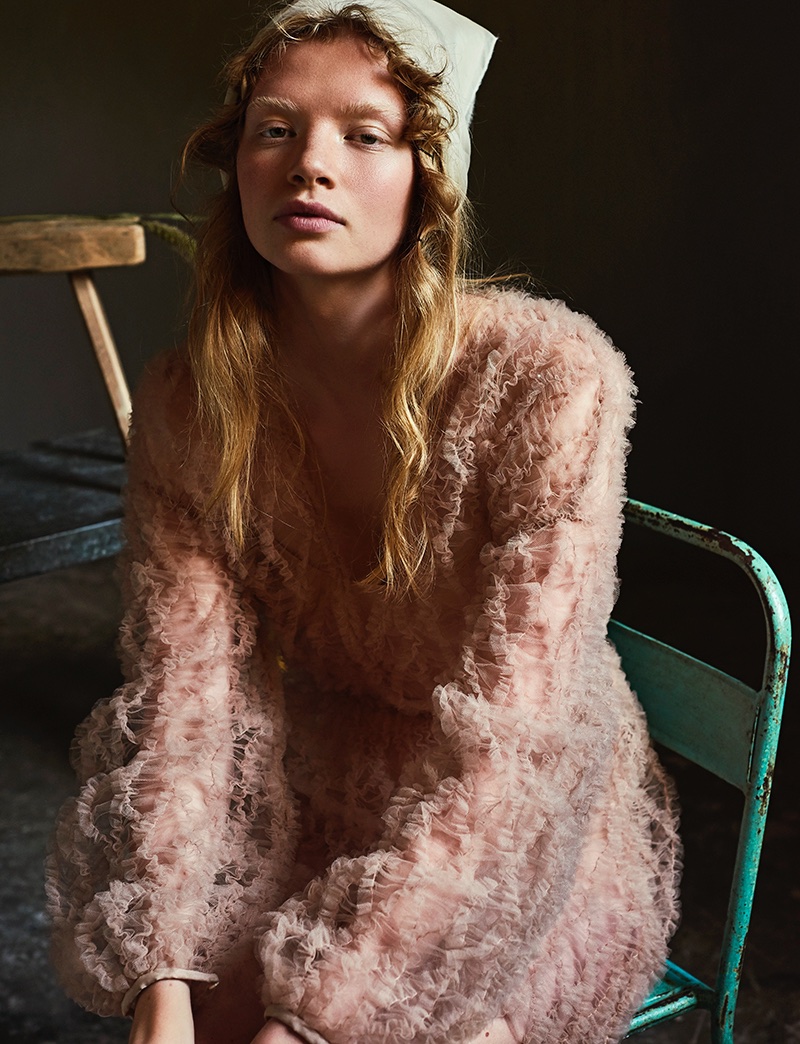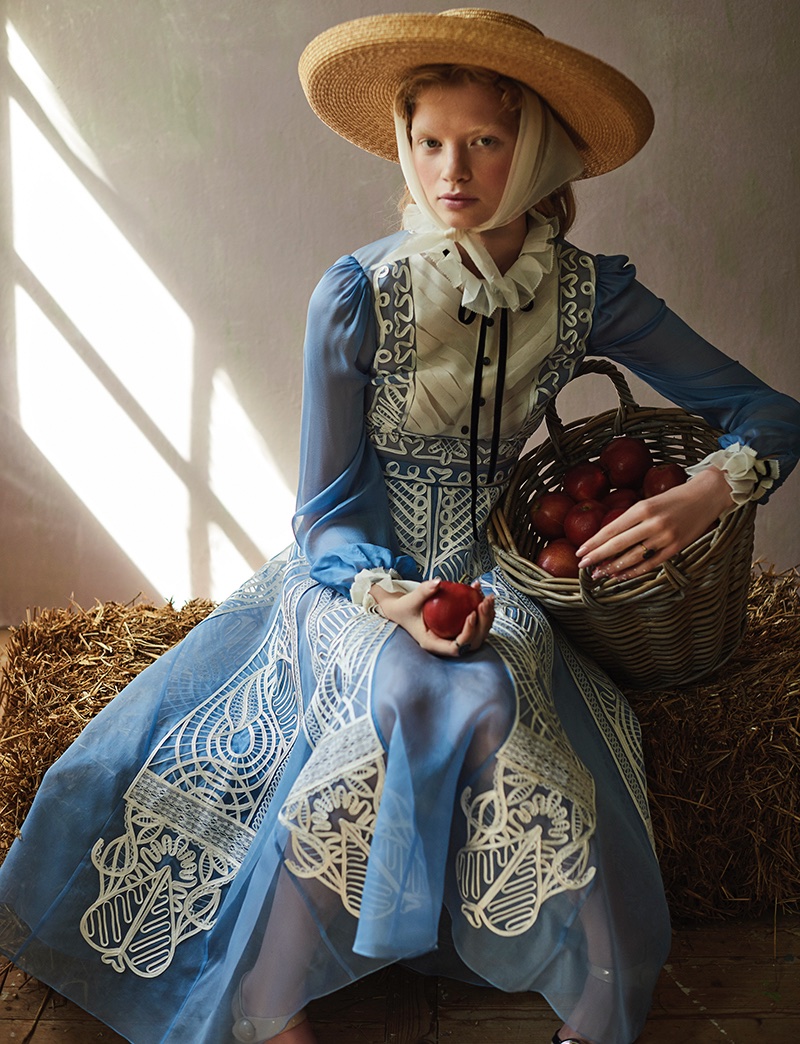 Fashion
H&M Short Hooded Sweatshirt, Denim Skirt and Sneakers
For the new season, H&M Divided puts on focus on "it" pieces for the fall. From short parkas to cropped sweatshirts and chic blazers, these essentials will help transform your autumn wardrobe. Paired with ripped jeans, denim skirts or lace-up pants, H&M offers cool looks for the new season. For footwear, a classic sneaker silhouette paired with floral embroidery is the perfect finishing touch.
H&M DIVIDED FALL 2017 LOOKBOOK
H&M Hooded Sweatshirt Dress and Velvet Choker Necklace
H&M Oversized Denim Shirt, Twill Pants with Lacing and Platform Boots
H&M Short Parka, Ruffle-Trim Mesh Dress and Captain's Cap
H&M Wool-Blend Blazer, Fine-Knit Sweater, Mom Jeans and Sneakers
H&M Sweatshirt and Twill Pants with Lacing
Louis Vuitton
Louis Vuitton City Steamer One Handle Bag
Sometimes a new idea is not entirely new. Sometimes you can take two concepts and put them together to create a new way of seeing things. Perhaps that's how the Louis Vuitton City Steamer One Handle Bag is created for the Fall winter 2017 Collection. You see, not long ago we introduced the City Steamer Bag, which is now on its way to become the house's classic. After that, Louis Vuitton releases the One Handle Bag, inspired by the historic trunkmaker. Now both of these bags have been melted together, clever isn't?
Louis Vuitton City Steamer Bag
Louis Vuitton One Handle Bag
The Design
The Louis Vuitton City Steamer One Handle Bag is just like the original City Steamer Bag. It's a tote bag with the signature LV lock crafted in the center. The shape is the same as well, but there are also differences.
One of the biggest changes is the front flap and the iconic Torron handle. There is just ONE handle while the original City Steamer has two. The front flap and the Torron handle are both copied from the Louis Vuitton One Handle Bag.
Another surprising new addition is the chain for shoulder carry. It's unexpected because the original City Steamer Bag as well as the One Handle Bag is both designed with leather strap. This chain short, but beautiful and adds an extra touch of luxury to the overall look. On the back of the bag, you will also find a zipped compartment in case you need instant access to your essentials. Behind the front flap, there is also a pocket with turnlock and loop for padlock.
This bag is made from Veau Perle, which is durable calf leather.
The Interior
One advantage of the City Steamer Bag is the well-structured and spacious interior. Inside you will find one large compartment and one double pocket to store your stuff.
The Sizes And Prices
This bag measures 9.8' x 8.3' x 3.9' (L x H x W) inches and is priced at $4850 USD, $5800 CAD, €3400 euro, £3150 GBP, $35000 HKD, ¥32500 CNY, ¥540000 JPY via Louis Vuitton boutiques.
Other Images
Tag: Louis Vuitton bag Handle City Steamer ONE
Categories

New Posts

Hot Posts